Vishal Bhardwaj's films have always been dark and intense so when Anushka Sharma met Vishal Bhardwaj for her role in Matru Ki Bijlee Ka Mandola she thought it would be a serious film. But when Vishal Bhardwaj gave her a narration she laughed constantly and loved it. The actress did not take time to consider taking the role in the film. It was an instant yes.
Anushka, in fact, was surprised that Vishal was going to do a comedy drama and something different from his dark and intense film. Says she did not expect a comedy of this kind from a director like Vishal. Adding that she wants director Bhardwaj to keep trying out different genres.
In the film Anushka plays the live wire Bijlee. Set in the rustic surroundings of a village in Haryana, Matru ki Bijlee ka Mandola is a comedy-drama about Harry Mandola (PANKAJ KAPUR), a wealthy industrialist who loves his drink, his daughter Bijlee and the unusual bond they both share with Harry's man friday, Matru (IMRAN KHAN).
Much to her father's delight, Bijlee is all set to marry Baadal (ARYA BABBAR), the son of a powerful politician Chaudhari Devi (SHABANA AZMI). This alliance which is far from just being a simple union of two young people becomes the seed for a story that brings twists and turns in the lives of Matru, Bijlee and Mandola…
You can see the comedy when the film releases on January 11th!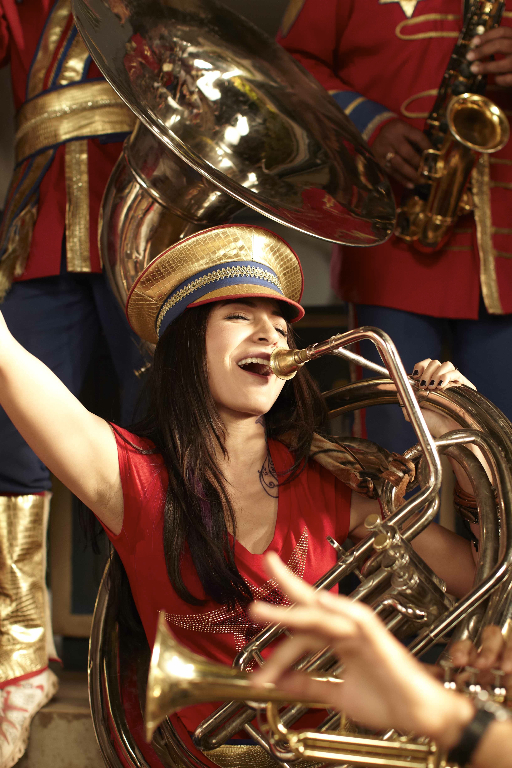 Check out the trailer too