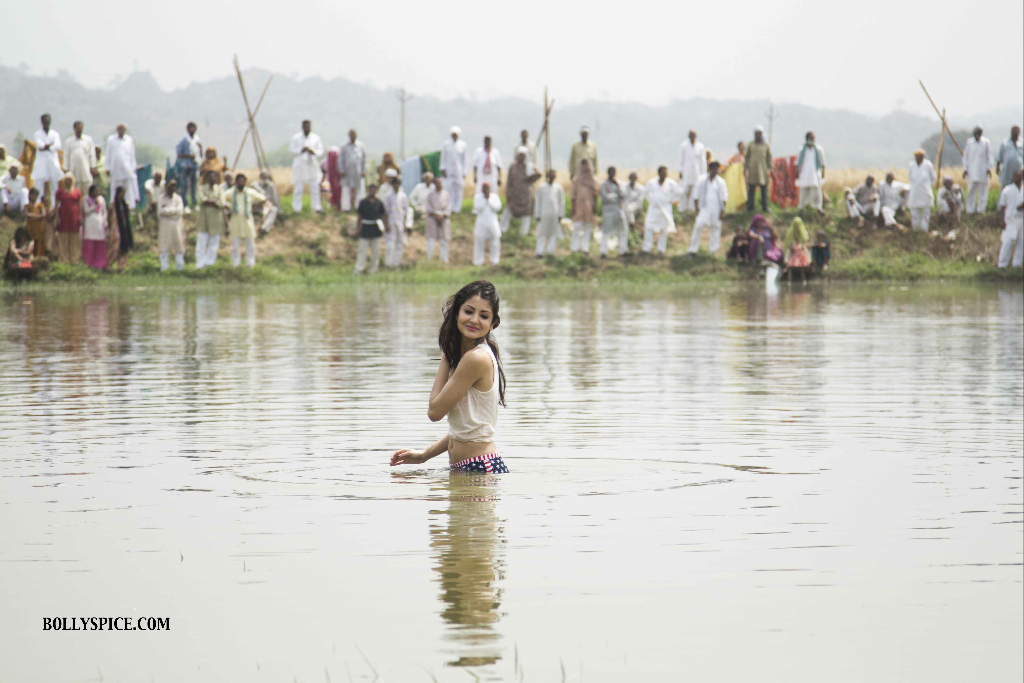 Every actor knows that director Vishal Bhardwaj can go to any lengths to bring his characters alive. And apparently Anushka Sharma was no exception on the shoot of Matru Ki Bijlee Ka Mandola. Vishal Bharadwaj wanted his heroine to rise out of the water like a James Bond heroine on her very first shot. Yes, her very first shot!
If it was for any other film or any other location, they would have certainly chosen a swimming pool. But since the shooting of this film was taking place in a small village of Haryana all they could find was a small pool of muddied water. It was not only dirty but there all kinds of insects and amphibians existed in the water too.
Vishal Bhardwaj decided that the shot had to be done there and Anushka would rise from the waters of this pool. One can imagine what reaction would Anushka give to the situation as she has never faced such situation in her life. Everyone on the set felt that Anushka would initially refuse to do the scene. But realizing the situation Anushka not only proved everyone wrong but also did the scene well.
Interestingly Anushka did the scene in one take. Vishal Bhardwaj is definitely proud of his actress.
Check out the video!
httpvh://youtu.be/qQAtboOCeag
Matru Ki Bijlee Ka Mandola, which also stars Imran Khan and Pankaj Kapoor, releases on January 11th.