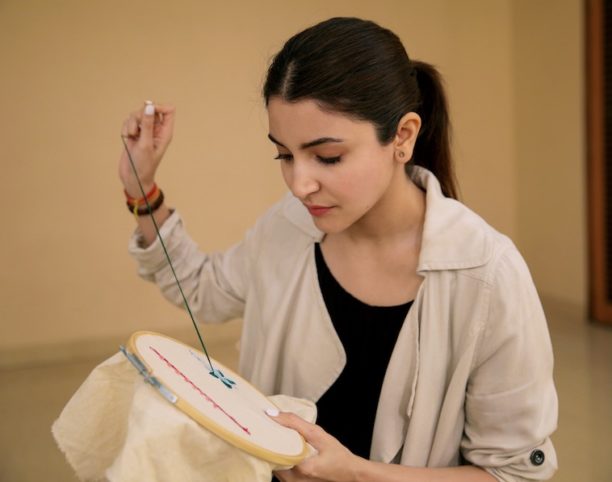 Anushka Sharma is no stranger to taking up roles that are challenging and exciting at the same time. In her next film, Sui Dhaaga, Anushka will be seen transforming herself again to play a very interesting role. In the film, which also stars Varun Dhawan, Anushka plays a self-reliant embroiderer.
Producer Maneesh Sharma says, "We wanted someone who could effortlessly transform herself into a character who is intelligent, strong and expressive even in her silence. Anushka brings in the authenticity and resilient spirit as a performer and a star. Today, moviegoers want to discover and love characters that they connect with. They want to identify themselves with the story and see how convincingly and truthfully actors translate it."
The actress has already begun prepping for the role and has started workshops to learn the craft of embroidery and to perfect her character before she starts filming.
"I was surprised how quickly Anushka picked up the craft of embroidery. When I saw stuff she has embroided, I thought someone has helped her. Later I found out that her preparation is not just limited to the workshop space, she is taking material home to get better at the craft. The finishing touches is the thing that gives away that you are not trained at the craft but she realised that much before I could bring it up. It feels great to see actors taking interest in things beyond what the film requires", says director Sharat Katariya.
Sui Dhaaga – Made in India, a film inspired from the visionary nation-building thought – Make in India, is set to release on September 28, 2018.