Bollywood beauty Anushka Sharma who has been announced as the face of the "new and best ever" Pantene, was snapped at the launch of it's new product in Mumbai on Wednesday. The 'Jab Tak Hai Jaan' actress was looking gorgeous in a white Dior dress with black Louboutins.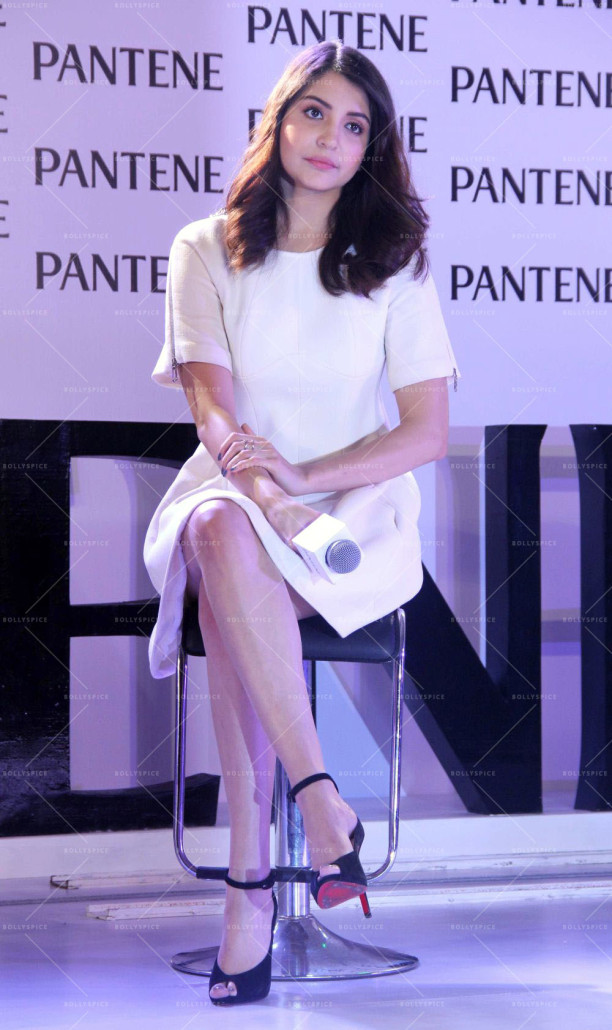 At the launch, Anushka talked about the new brand and revealed that she started endorsing the brand only after she herself saw how the new shampoo & conditioner works to make hair strong.
"Today's girls like me love experimenting with our hair! While we love to experiment, this often means compromising the hair's health. That's where the new best ever Pantene comes in. When Pantene approached me with what they claimed to be their best ever range of shampoos and conditioners I had to ensure that it was truly living up to its claim. The guys at Pantene assured me that my hair would be stronger and shinier from the first wash and that's exactly what I saw. From the first wash I saw my hair texture improve and with every hair wash it just gets better," she said at the event.
"Even at the end of long shoots, crazy schedules and all that styling, my hair looks great. The best ever Pantene erases the damage of 100 blow- dries, allows you to try 30 styles in just as many days, and stands up to 450 degrees Fahrenheit heat. I'm glad to have switched to Pantene as it's surely given me my best ever hair!" Anushka further added.
[photomosaic]