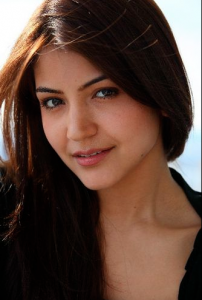 One of the films that many a Bollywood fan can't wait to read about is the Karan Johar produced Shuddhi, starring Hrithik Roshan. Directed by Agneepath director Karan Malhotra, the film has yet to go to the floor but fans are eagerly awaiting news of the film. One piece of news that fans have been clamoring for is who is going to star opposite the actor. We have had rumors that Kareena Kapoor, Katrina Kaif, Priyanka Chopra, Deepika Padukone and Anushka Sharma have all been approached for the coveted part. Well, we don't know who will land the role yet, but we do know who has not signed it and in fact, Anushka Sharma has not been offered the part in the film.
Anushka Sharma's spokesperson confirmed to us, "In the last few days there have been some reports confirming that Anushka Sharma is doing Shuddhi, however I would like to set the record straight that she was never offered Shuddhi."
The actress has some exciting projects coming up and currently has Peekay with Aamir Khan and Bombay Velvet with Ranbir Kapoor on the cards!
Back to Shuddhi, set to hit the floor in November, we will all have to wait and watch to see who will be Hrithik's heroine and all the news from the film.