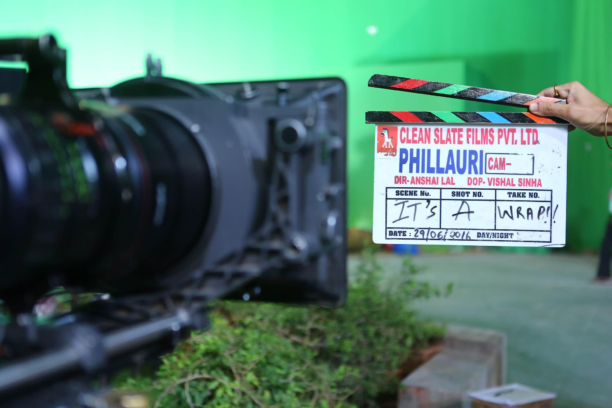 Fox Star Studios and Anushka Sharma's home production, Phillauri, has wrapped up its shoot. Shot extensively in the picturesque and colorful state of Punjab, the film stars Diljit Dosanjh, Suraj Sharma, Mehreen Pirzada and Anushka Sharma. The shoot had begun on Baisakhi earlier this year.
Co-produced by Clean Slate Films (Anushka's production banner with brother Karnesh Sharma) and Fox Star Studios, Phillauri is a fun-filled romantic Hindi film set in Phillaur, Punjab. Directed by debutant Anshai Lal and written by Anvita Dutt, the film has a unique premise – it took almost 100 years, a crazy Punjabi wedding and rank strangers to complete this love story.
Talking about the film Anushka told PTI earlier, "Phillauri has got shades of drama, craziness and really interesting characters. It is romantic, fun and at the same time very intriguing."
Announcing that the film's final scene was canned, the actress wrote on Instagram and Twitter, "Film wrap for #Phillauri! Thank U everyone who worked on our 2nd production with so much love. It's a happy-sad feeling."
Speaking from the film's set, Karnesh Sharma (of Clean Slate Films) said, "We have completed an exciting, at times exhausting yet fun shoot. We shot through the Punjab summer and explored some beautiful locations. Phillauri will now begin its post-production in Mumbai, and we are looking forward to the process."
Vijay Singh, CEO, Fox Star Studios said, "Phillauri is a story that has its heart in the right place. It has a lot of fun, superb music and loads of desi color. Phillauri is a very special film for us. It is an entertaining film with a lot of soul that will touch everyone's heart."
Stay tuned for more!