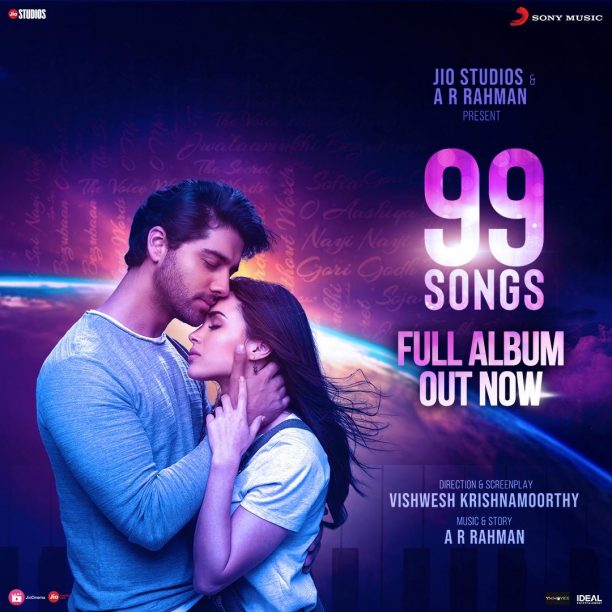 The musical 99 Songs, written, produced and composed by the great maestro A R Rahman is a passionate love story with music as its soul. Introducing Ehan Bhat, 99 Songs is directed by debutant Vishwesh Krishnamoorthy.
Ever since we were first teased with the gorgeous'The Oracle' video for 99 Songs needless to say fans have been eagerly awaiting to hear more!
We saw the trailer and were wowed, awestruck and more
Then 2 song videos dropped and we thought we need this OST and the movie to release now!
With many social distancing and self isolating in this trouble time, the maestro offered a treat to fans releasing the soundtrack early! And what a gorgeous, melodious, incredible treat it is!
He tweeted
"Cheering you in this difficult times with the release of the '#99Songs' whole album"
Check out the playlist from his YouTube page
After you hear this we predict you will say we want 99 songs…but more on that in review!
Stay tuned but until then get lost in the music!