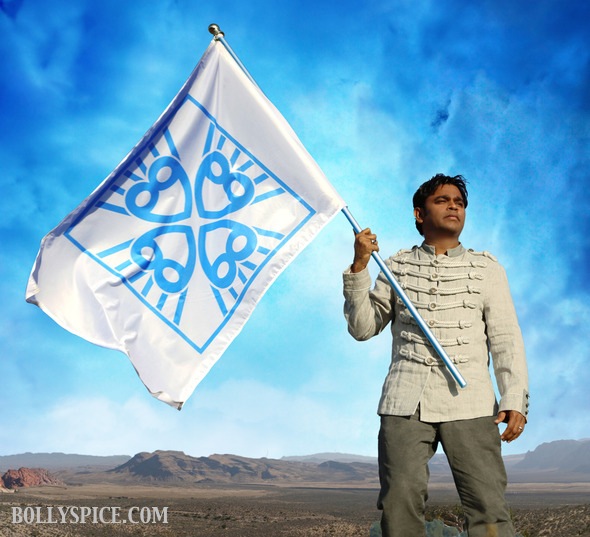 Two-time Academy Award winning composer, A.R. Rahman, has released a new music video and single called 'Infinite Love'. The inspiring song and short film delivers a powerful message about how individuals can effect positive change in the world by tuning to one strong pure will. Rahman brings this theme to life in a visually stunning short film that traverses the globe.
"I wanted Infinite Love to embody all the great facets of life and culture around the world, while celebrating the similarities and embracing the differences of each," said A.R. Rahman. "This short film serves as a reminder for us all to be open to change and the incredible ways we can come together in the world."
The video was directed by Paul Boyd (Lenny Kravitz, Sting) who traveled across four different countries in 20 days to shoot the footage. With over 200 people worldwide, three months of CG visual effects and 30 hours of footage, the video was edited down to a short film that highlighted their magical journey in seven minutes. From the U.S. to Jamaica, and India to Hong Kong, the crew collaborated with locals, actors and artisans to help bring Rahman's vision to life.
"I was in awe at the scope of the challenge to bring Rahman's vision to life on screen," said director Paul Boyd. "We both agreed that traveling and shooting real people in real places was the only way to truly capture the emotion, contrast and humanity some embarked on this year long process. We're really thrilled with how well the cultures we experienced translated in this video."
As seen from the perspectives of four children from different parts of the world, 'Infinite Love' speaks to the idea that children hold the key to the future. The kids are seen interacting with a holographic planet, unknowingly affecting each other's lives in positive ways and as the continents of the earth begin to unite in a reverse Pangea. As the theme of love resonates through each country's vignette, the song concludes as the continents shift losing their borders and come together in the shape of a heart. Rahman's empowering lyrics can be heard throughout the video as vibrant sounds and colorful imagery captures the spirit of each culture.
The 'Infinite Love' film and song is available NOW for download at iTunes.
Check out the both the Hindi and English versions of this beautiful video
httpvh://youtu.be/nL75M48kWVc
httpvh://youtu.be/VzOS1TX7zQ0