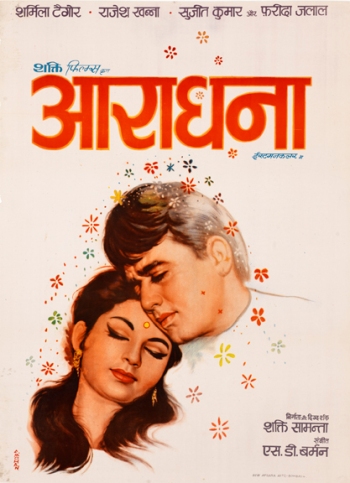 It is being reported that Aditya Samanta; the grandson of legendary filmmaker Shakti Samanta, wants to remake his grandfather's 1969 classic hit Aradhana. It starred Rajesh Khanna and Sharmila Tagore in the leading roles and is famous for being the film which rocketed Khanna to superstardom. The film did overwhelmingly well during its initial release and went onto win a number of Filmfare Awards, including Best Film, Best Actress (Sharmila Tagore) and Best Male Playback Singer for Kishore Kumar. Aradhana is also noted for its enthralling soundtrack composed by S.D. Burman and which has become an institutional classic.
Despite the film being perfect as it is, nevertheless, Aditya is ardent to re-create it and reiterate its narrative to a new generation of audiences. In a recent interview to a leading Indian newspaper, Aditya stated the following: "Aradhana is the most commercial mainstream film I have seen till date and I'm sure people will love the story all over again."
With films such as Don (1978) and Agneepath (1990) having been recently remade, let's hope that the remake of Aradhana will have a similar effect on the audiences just like it did over forty years ago!