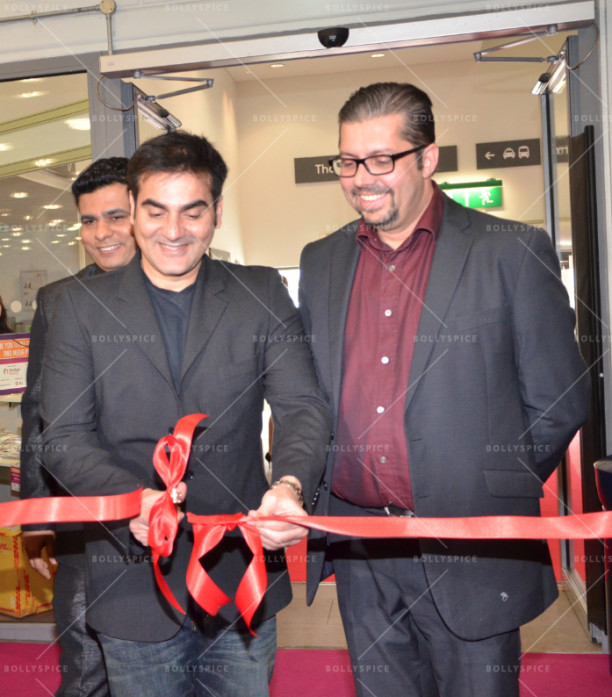 The official inauguration of the Indian Property Show took place on Saturday 25th April 2015, by Brand Ambassador and Chief Guest of the show, Bollywood director, producer and actor Arbaaz Khan. Taking place at Olympia West Hall London, the Indian Property Show showcased over 40 leading real estate developers and brokers allowing investors from the UK to meet and network with property developers and experts from India.
Over the years, the show has become a preferred property exhibition for NRI buyers alongside providing an excellent platform to Indian real estate developers to come face to face with its buyers.
Arbaaz Khan, Brand Ambassador of Indian Property Show said, "This has been my second year with the Indian Property Show and the journey has been amazing so far. I've had wonderful experiences and I like to continue with them for as long as they want me to."
"The Indian Property Show is also one of the premier exhibition's that showcases great properties from India. It's their ninth successful year and they're growing from strength to strength. They're well informed about investment in Indian real estate and provide vital insights and analysis of this sector in India," added Khan.
Mr. Sunil Jaiswal, President, Sumansa Exhibitions, organisers of the show said: "An estimated US$1 trillion is being spent on infrastructure and there is an increased investment in industrial projects by the government. But it is the private housing sector that the PwC report highlights as a key growth area. The Indian real estate sector continues to be a favoured destination for global investors. The urban population will surge in the coming years, which, coupled with growth in employment, education and health care, will push the demand for residential and commercial space."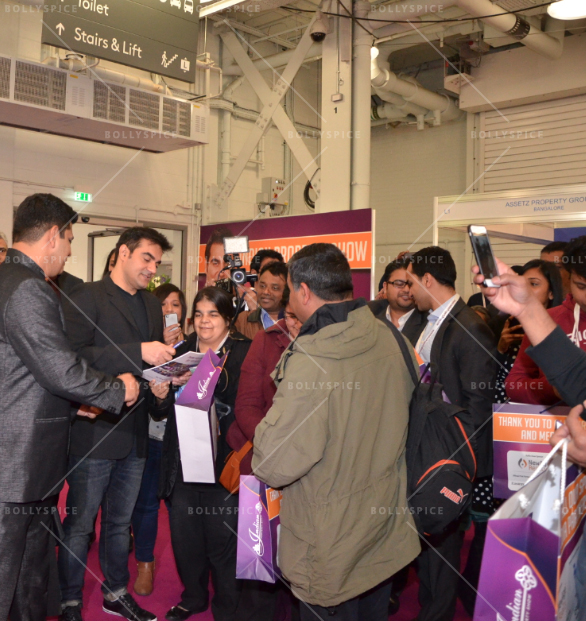 "As such NRIs are still in a very favourable position as they can leverage the power of weak rupee to invest for better returns and go for higher value transactions. For an NRI, Indian property is certainly more affordable now." added Jaiswal.
The show's unique 'Property Dhamaka' feature offered exclusive deals and discounts for on-the spot bookings by many developers, which included attractive EMI and down payment options and great discount for UK NRIs. The show brought together properties from Delhi, Noida, Greater Noida, Gurgaon, Kolkata, Mumbai, Navi Mumbai, Pune, Chennai, Bengaluru and many more cities under one roof.
Visitors at the Indian Property Show were also entitled to free legal advice from Mr. Varun Singh, Advocate Supreme of India on any of their property related matter whether it was for new property purchase; concerns related to existing property, tenancy laws etc. Also available was free Vaastu Consultation by Dr. Padmaja Yadav, a renowned Vaastu Consultant.
Other highlights consisted of free seminars that were designed to offer interesting insights and analysis for the attending delegates and were conducted by property industry gurus, legal adviser and Vaastu expert. Know Your City, a relatively newer and popular addition to the list of seminars gave visitor's industry insights into new developments in India's bigger cities and guides buyers on the investment potential.