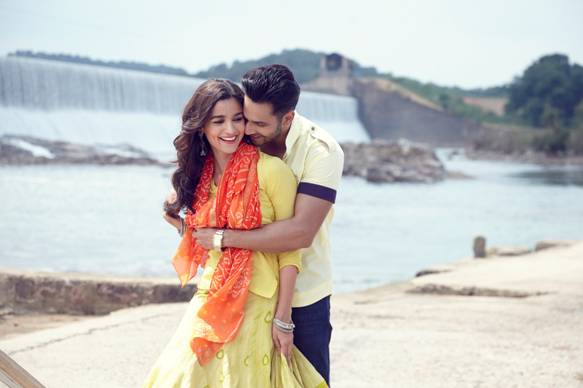 Hitting theaters today is the Alia Bhatt and Varun Dhawan starrer Badrinath Ki Dulhania, The rom-com is a story of Badrinath Bansal from Jhansi and Vaidehi Trivedi from Kota and what happens when the two of them meet. Even though they both belong to small towns, their mindset about gender roles in society and about life in general are diametrically opposite. This leads to a clash of ideologies, despite both of them recognizing the goodness in each other. Will they be able to overcome circumstances to accept their love for each other? Will they be able to surpass the expectations and pressures of their small town families to be together? Answers to these and many more such questions make for a interesting journey of love, laughter, emotions and madness called Badrinath Ki Dulhania.
It's fun, it's mad & it will take you on a ride – but that's what love does to you too! Join Badri & Vaidehi in this heartland love story as they find the true meaning of love itself.
To get you ready and pumped up for the film we thought we would present some of the fun behind the scenes videos and the song videos! Enjoy!
Plus hear Alia sing!