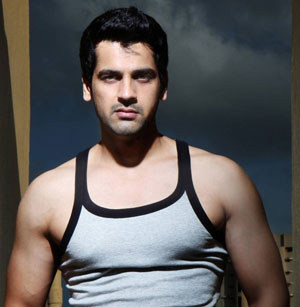 Though his first role in Hindi cinema was in Mani Ratnam's Guru, it was with his performance in Madhur Bhandarkar's Fashion that Arjan Bajwa really burst on the scene. The handsome actor was given great reviews in the film that starred Priyanka Chopra. I talked with him back then and we had a fabulous conversation. Since Fashion, he continued building his body of work and his acting skills and was seen in several films both in the Hindi and Telugu film industries. In 2009, he was approached to star in a very special project, Tell Me O Kkhuda. This film is special not only because it stars Esha Deol, but it is Hema Malini's return to film, not as an actress but as a director. Tell Me O Kkhuda tells the story of Esha's character, Tanya, and her search for her biological parents, which takes her into the wilds of Turkey, the deserts of Rajasthan and the carnival crazy Goa. Joining her on this road is her boyfriend Jai and as you probably guessed, that is Arjan's character. Once again I got the chance to chat with the actor and once again we had a wonderful conversation talking about all kinds of filmi things. Of course most of the chat was about Tell Me O Kkhuda, and he revealed what it's like being directed by Hema Malini, what it's like to share screen space with Rishi Kapoor, Vinod Khanna and Dharmedra, and many more cool tidbits! Read on to find out more!
How did the role in Tell Me O Kkhuda come about?
I think it was around the same time Fashion had released and I was working on two more projects. There was this campaign I did for Raymond Suiting, which was one of the prestigious suiting brands in the country. Hema-ji happened to spot that hoarding and billboard and she wanted somebody like that to play a part in her film. She called me over to meet with her and her executive producer and I read the script. It was on the 3rd of September in 2009 (it was my birthday actually) she called me and gave me this huge gift of a film. She's like, 'I want you to be a part of this film and play opposite Esha Deol.' I said, 'This is a big birthday gift you're giving me'.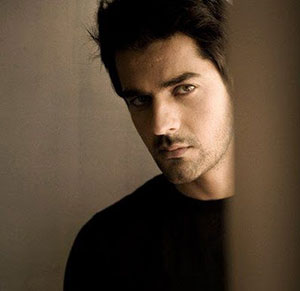 Tell us about your character Jai.
Jai is a fashion photographer by profession. He's this guy who is about to get engaged to his girlfriend Tanya – that's Esha's character. A very go-getter kind of guy, takes initiative to solve any problem. He's also a bit romantic but more caring and concerned. He learns about the issue that has come up in Tanya's life and because he has promised her everything as a companion he leaves everything and they set on this road trip to various parts of the world to kind of sort the issue out.
Talk to us about working with Hema Malini as a director.
Hema Malini as a director…. I have been asked is it different to work with a male director and a female director. I would say no, the only difference I could spot was maybe Hema-ji was a little more patient as a director compared to a male director. Maybe because women are supposed to be more patient so maybe that quality was coming out as a director. She's a hard taskmaster, no doubt. The best part is when she directs, since she has been an actress herself, she does not only think from the point of view of a director how she's going to take the shot, she will also make sure that the actor is also finding it convenient to act in that particular shot that she designed. Being an actor she understands that very well.
I bet she also could give you a lot of insight as an actress of how she wanted a scene to be played.
Absolutely! Exactly. A couple of times she would be like 'No, I want you to be more bright in this scene' and sometimes I was looking maybe over the top and she wanted me to subtle it down and play it that way, and with her great sense of humor we just go with the flow.
Tell us about starring with Esha Deol.
When I have seen Esha's films I always thought she was very effortless, she was very natural as an actor. She was not trying to put in too much of an effort to play the character; she would very easily mould into the character and move with the flow. And that's what I found here. She was very easy with the character she was playing. It is very close to how she behaves when she is in normal life; the body language and the way she speaks. As for her look, I thought she probably looked her best in her career ever, in this film. She's a matured as an actor quite a lot. I guess being the producer's daughter she felt it was her duty to kind of take care of everything and she did. You know, she was more concerned about our stay and the travel and all those things and I'm like, 'Relax, you're just supposed to be acting in the film,' she's like, 'No, no this is my responsibility.' It was fantastic to work with her.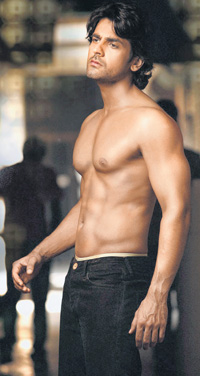 I know you have done several films now, but were you nervous first day on set, it being with Hema Malini and Esha Deol?
A little excitement was there, I wouldn't say nervous because somehow I don't really feel nervous on first day of the shoot unless it's a difficult scene that I have to do. The first day it was Esha's birthday. There was lot of excitement on the set because Esha was starring in this film and Hema ji was directing it and her father had also come over, Mr. Dharmendra, and other senior actors like Vinod Khanna were there. It was quite overwhelming in a way, but at the same time I was pretty excited to start off and do something. I knew we were going to make a great film.
So let's talk about working with those legendary actors.
I would say it was a huge learning experience. There was a little bit of nervousness there because they are so accomplished as actors and they know everything. You can't just try and make a fool out of yourself, as I like to say, in front of them, but I try to hold my own in the best possible way. They were very supportive. For people, it will definitely be a treat that we have so many senior actors in one film. I would say I've been lucky, because you get to probably work with one senior actor during one film and here I had like 3-4 of them coming together and playing their parts. It's like episodic stories, each of them comes in one story.
Mr. Rishi Kapoor: He was the first one we worked with and we shot in Turkey, a huge chunk of the film is in Turkey. In real life he is also a very flamboyant guy. With him it used to be a very different rapport. He would yell on breaks and tell us, 'You know in our days we never used to get a vanity van to sleep in. You know, guys were just on the set sleeping.' You would ask for a can of Coke and he would say, 'In our days we had to get Coca-Cola from home, you guys just order it. Go on, get up and work!' (Laughs) It was quite nice. He is a lovely man, very nice.
Mr. Vinod Khanna: He's a very spiritual person. He's very calm and composed. I asked him about his journey in his career since he was on the top in those days and how he left everything and went to the US to Osho's Ashram. He had seen everything from fame, to power, to money, and he didn't have anything else to look forward to except for trying to attain contentment or, trying to get into a zone where he is content.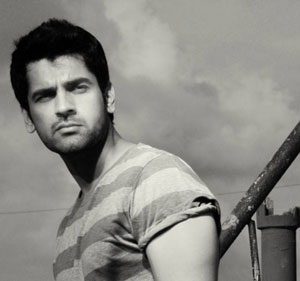 Mr. Dharmendra: It was definitely a very different kind of bonding because we are both Punjabi so we were both talking in Punjabi to each other. Apart from films, we spoke about everything from politics to family life and background and everything. I think one thing I learnt from him is after five decades of being a superstar, being hugely successful as an actor and very good looking and have a huge fan following – he's still so down to earth, he's still so grounded and he's still like a child when he's front of a camera. He's worried about his lighting, he's worried about the way he's looking, he's worried about the angle he's gonna give. It was really inspiring to see that from all three of these actors because despite so much work that they have done they are still childlike and as if they are complete newcomers on set. That's very amazing. I think one should have that attitude to kind of progress and improve yourself every day.
The music of TMOK is great. Do you have a favorite song?
Well, the music is certainly wonderful and it's not just that you put music in the film, the music is very much required, whenever there is music in the film there is a transition happening in the film. The song which is shot in Rajasthan, the one with the folk music in it, that is one of my favorites because Esha is dressed up in Rajasthani folk attire. She's not doing another club number or anything like the one with Salman Khan's cameo. That's fine, you can expect a modern day girl to do that club number because she probably does it in real life, but the way she has danced and the way she has dressed in that Rajasthani folk song, I think she's looking fantastic. It is one of my favorites.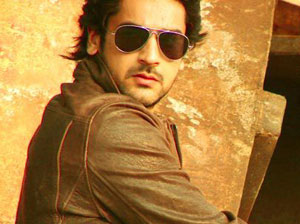 What do you love about the film?
I would say the best part is that it's got a very definitive story line. You know, it's not just a loosely knitted story, it's not you have a vague storyline and you fill it up with a few comedy scenes and a few action sequences and you can have a few good songs. This movie starts with a plot and the plot is strong and definitely goes in one direction, you know, unfolding a lot of things. Plus I think visually it's a treat for people because we've shot in like six cities of Turkey, then we shot in Goa from North to South the whole state, and then we shot in Rajasthan-we shot in three cities, we shot in Mumbai and then me and Esha went to shoot the first song when we went to Bangkok. So visually it's quite nice, it's a treat. The way it's treated, Turkey is very like the way it appears, it's very cultural. Rajasthan is shot in the rich way of the Rajasthani culture. The song that is there is a Rajasthani flavored folk song and there is a camel race that is happening in the film. Goa is shot in a very 1970's way. All the characters are wearing these 70s suits and they have this old Volkswagen van which is being used by the goons and all that stuff. Everything is treated very nicely. It's not something that's visually monotonous, neither is it story wise. I think that's really amazing about this one.
How would you say journey has been since Fashion?
I would say it's been my conscious effort to choose quality over quantity and so I have been selective and only doing a few films. I plan to definitely do more films in a year than just what I've been doing. I realized that you have to be seen more to do more because when people see you more they picture you in their different roles. One big, good thing has been there that since I've made an effort to work with the best people and that has to a point come true. I started in Guru with Mani Ratnam, then Fashion with Madhur Bhandarkar and Mohit Suri's film called Crook and then you have this film, Hema Malini's film. I'm working in another film with an accomplished actor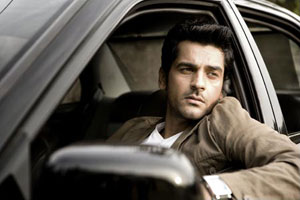 like Manoj Bajpayee. That film is called Lanka. Lanka as in the country Sri Lanka. In Hindu mythology, in Indian mythology there is lot of reference to the devil Raavan/Raavana and his brother Vibhishan. Vibhishan betrayed Raavan; he told Lord Ram how to kill Raavan, that you have to shoot him with an arrow in his navel otherwise he won't die. Vibhishan is always considered a traitor because he betrayed his own brother, but there are reasons he was half devil himself. He worshipped his brother but when he saw what his brother was doing to Sita against her wishes and that he was keeping her captive, that's when it shook him and he said that 'this is not done!'. He tried to reason with his brother Raavan to tell him that he can't do this. You have your enmity with somebody else, why are you taking it on this woman? In that context, we've taken this story line in a modern day tale with a backdrop of Mafia and politics set in a state called Uttar Pradesh, which is very rustic, very rough. I play Vibhishan and Manoj Bajpayee plays Raavan and he's the big baddie of the city, like the don of the city. The story is about how because of a woman that Ravaan has been pushing around against her wishes, his own younger brother, that's me, goes against him and betrays him by revealing everything to the cops, going against him totally in the court. It's quite interesting. The stories are hard hitting and shot very well. We've completed filming and it should be out in December.
How do you think you have grown as an actor?
I do believe I've grown as an actor because initially it used to be just taking part in your acting assignment and you do your job and you leave. You don't really take your work back or get completely involved completely in the other aspects of filmmaking. But slowly I am learning the other aspects of film making as well. So let's say I'm watching the film in a rough cut, I exactly would know if the shots are not placed properly in the edit. Me and my director Maqbool, of this film called Lanka, we've been discussing a lot how the shots are placed and how we can get the view of the place that we are shooting in the right way onscreen. We talk a lot about the background score that is going to be used. We talk about promotional activities.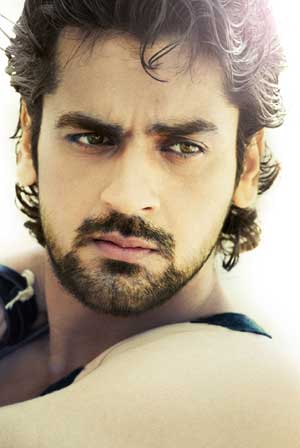 I guess as an actor now I have become more comfortable in front of the camera. I have become more fluid in my emotions like Lanka hardly has me saying dialogues. It's more about expressions in the film, how this guy's dilemma is coming across from only his eyes or his body language. So that has improved quite a bit that you don't need to have the support of a verbal acting as in mouthing dialogues to kind of show people that you are acting. It's come to a point where you now have crossed being an actor and become the character. So yeah, I'm reaching that space where I can forget about who I am and become the character more so I can make it more believable. At the same time taking a lot of interest in other aspects of film making like background, editing, lighting, everything! I think as an actor you should be because it shouldn't be just your job to act and go.
Could you see yourself directing someday?
I would, I would. When I read scripts there is some kind of imaginary visual that forms in your head of how this scene is going to be shot. Many a times it happens that it's not the way you want it in your head, the way you saw it in your head. It's those kinds of things that makes you think that you have crossed that limit of being an actor and becoming a director because you've imagined the scene in a certain way. I guess it's now left to learning more how technically the film is shot, what lenses to exactly use and how to connect the story in certain parts and how to make the flow more fluid, connect the emotions right and connect the scenes right without any jerks. So once I get the hang of it then yeah, you never know. I might one day direct or maybe at least after couple of films be an actor and co-direct with somebody.
We will wait and watch to see what Arjan has in store for us in the future for now we will get ready for him to impress once again in Tell Me O Kkhuda. The film opens in theaters on October 27th!