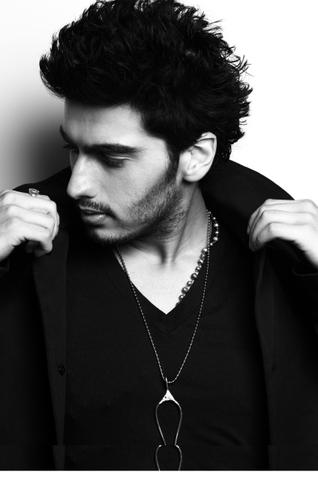 Living legend Boney Kapoor's son – Arjun Kapoor is already getting a lot of love from his fans, but did you know that famous stars, such as Katrina Kaif and Salman Khan are also jumping on the Arjun Kapoor bandwagon? Yep, it's true – even we couldn't believe that the 26 year old is getting pally-wally with his fellow film stars and all shortly after his big debut release!
About the friendship with his fellow co-stars, especially Katrina, Arjun states, "Katrina always threatens to be my rakhi sister, but I completely deny that, because she pressurises me to do it" But why does she? "You should ask her why. She made me do it once, literally, at gunpoint. But we are not a typical brother-sister pair."  For once, co-stars who aren't being linked up romantically!
So what type of brother-sister equation does the high-profile duo share then? "…We are not a typical brother-sister pair. I am not a protective brother who's like, 'Koi dekhega meri bahen ko to thok doonga (if someone looks at my sister I will hit them)." Well, looks like Katz can't rely on Arjun if things don't work out with Salman!
Talking about Salman, how did the newbie meet up with the hunk? "I worked on films like Kal Ho Na Ho, Salaam-e-Ishq and No Entry with dad. Once, I happened to meet Salman bhai". But why does he look up to him? "….It [Salman's confidence in him and his praises] gave me confidence that he is going to take me through this journey." Who was the person who coaxed Arjun into acting surely his director father, right? "It was Salmanbhai who thought I had the acting potential in me. He insisted on me giving acting a try."
This new-found dosti is proving have shown its worth, as Salman's hunch was right and Arjun has recently been offered a 3 film deal with Yash Raj Films! Let's hope that Arjun continues to improve and be successful, just like his filmi friends!