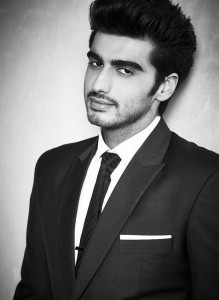 For only being in the industry for two years Arjun Kapoor certainly has proved he is meant to be an actor. From his first film the gritty Ishaqzaade to his fabulous performances in films like Gunday and 2 States, the young actor has received praise from audiences and critics alike and fans can't wait to see what he will do next. For his next film, he takes on something a bit different and well, quirky. Homi Adajania's Finding Fanny is an English language film that explores five oddball characters on a road trip in Goa. They are in search of an old postman's childhood love, Stefanie "Fanny" Fernandes, though nobody knows whether she's alive or dead or just a figment of someone's imagination. However, the friends get lost, and the journey – originally intended to take 20 minutes – instead takes one and a half days. If you're looking for love…get lost!
We had a fabulous chat with the actor about his character, working with Homi, with the incredible cast that includes Deepika Padukone, Dimple Kapadia, Naseeruddin Shah and Pankaj Kapoor and all things Finding Fanny! Check out our exclusive interview!
What made you decide to take this role?
Primarily because it would be unexpected, especially for younger, newer actor to take on something new and to take on something in another language. To do an ensemble film is something I really wanted to do. I have always liked ensemble films ever since I was kid. I was getting to do it in a very unique space, in the sense that it is a very simple story told in a new perspective at least for our Hindi film audiences and for today's audiences. A road trip finding yourself film, which has not been done for a while, especially in English. That was what really made me jump at it. Also my character was very interesting and the other characters were interesting. The interpretation that Homi had for a simple story like this really found my fancy. He saw Ishaqzaade and he wanted to cast me as Savio Da Gama, which I found really interesting as a director, that he had a vision for me that is so different despite seeing a film that is so gritty and rural. I think that is all the right reasons to just jump into it. Handing over complete trust and faith to him and that is what I did.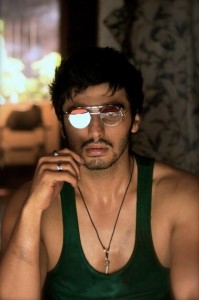 Tell us about your character and his place in this story. He is a little off; well all the characters are really a little off but tell us about Savio.
I think what is interesting is that in life generally everybody is a little off in their own intrinsic extremely strange ways. We all have our idiosyncrasies that come out at some point in time in front of our near and dear ones. That is what I like about Homi. I think he sees life in a different way, he doesn't find anything normal or boring. He finds quirks and interesting anecdotes and spaces in people's lives even if we see it in maybe the most myopic simple or generic way. My character is like that. He might seem like a simple guy trying to make ends meet but the closer you get to Savio, you realize he has a certain amount of angst against the world. He feels he has been dealt shitty set of cards. He blames the world for it. He's basically a loser in denial. He doesn't know why he is so upset but he's just upset and put off with everything. As you proceed in the film you realize he actually is just a loser in that sense, who has not been able to fulfill his ambitions and wishes and therefore he blames everybody else rather than looking at himself properly. I found that very interesting because we get so immune to watching the male leads being heroes onscreen. I found it interesting to play the protagonist, or the technically the hero so called in the conventional Bollywood film. He is pretty much the antithesis of the hero. He has zero self-confidence, he is questioning and doubting himself every step of the way. He has a lot of angst to everybody around.
How did you find his voice and become him?
I think that came with spending a lot of time with Homi doing readings. The nice part about Homi is that he has a back-story for all the characters regardless whether it comes up in the film or not. I found that really helpful to understand him. The back-story and the readings really helped me get comfortable with this boy and why he is the way he is. Then being on set of course. Homi was very clear that he never wanted the character to seem like he's making effort to speak English. It had to feel like it was being spoken out like you and me are talking. English has a thing of being theatrical sometimes and he wanted to cut the theatrics. He wanted it to seem like it was the characters' first language.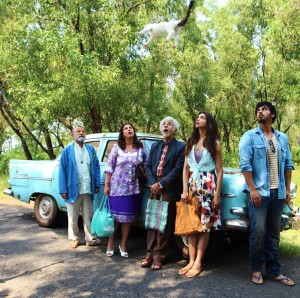 This was a very short shoot, like 36 days right? What was that like?
Yes, we shot last October for all of 40 days though I was done in 30. It was amazing that you get to go away in a vacuum and stay away from your regular lives and you get to live the world. Be in continuity, maintain what you are doing, your headspace is in the same space throughout the making of the film. It just makes things smoother. You sort of look forward to going from one stretch to the other to finish off the film and live the entire journey in one go rather than breaking it up. I think that is the most congenial environment for an actor to get.
In the film you worked with esteemed actors, including Naseeruddin Shah, Dimple Kapadia and Pankaj Kapur. What was it like to work with them and what did you learn from them?
It is difficult to qualify and exactly point that out but I think the beauty is the fact that you are working with such experienced and fantastic actors. They are very sorted individuals. They don't take their experience very seriously, they are still very malleable and you can mould them into what you want. I think Homi did a fantastic job in getting this kind of cast in place because it adds a certain believability seeing faces like this in this kind of film. One of the key reasons I was excited was because Homi told me he had this cast in mind and I was hoping that it would happen and it did. I think spending the 40 odd days with them, on and off camera, has enriched me as a human being and a performer. I'm really happy I got a chance, so early in life, to work with actors like this.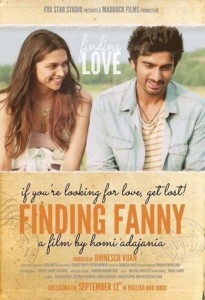 How was it to work with Deepika Padukone?
Deepika I actually knew before she became an actor, when she was just starting out in the profession. I knew her since then so it has been a very nice coming of age or life coming full circle for both of us in that sense we've known each other and we have had a comfort off camera and to try and recreate some kind of chemistry and some kind of equation on camera was very exciting and fun. She has just really evolved and grown into a fantastic performer. She's arguably the best we have in the business today. She's a beautiful woman. She's very, very professional. She is very dedicated to the art. You can see how she's getting better every passing film. It was a real pleasure to work with her.
What do you think Homi brought out in you as an actor?
Honestly, it is very difficult for me to pinpoint that. It's really up to the audience and you guys when you see it. Maybe Homi can speak about this. I just submitted to his vision because it's not a world that I am used to living in. I just submitted myself to him and I think that is something that he brought about in me was the complete submission of my faith, belief and trust in an individual. I used him unabashedly to walk through the journey of this film and he held my hand and he's taken me through it. So I think he has put me in a completely new space against my regular cinematic upbringing in the conventional Hindi film.
Have you seen the film? What were your thoughts seeing it all come together?
You know I am not very good at gauging my own work. I leave that to the audience. I am not one of those who can have a concrete opinion on it. I know it is a beautifully made film, it's made with a lot of simplicity and lot of honesty. We all had a blast doing it and that really reflects on screen. I hope people connect with the story and the journey.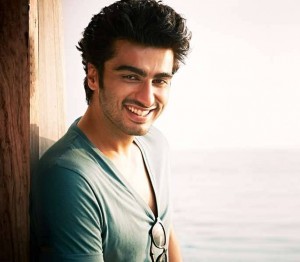 You can see that even in just watching the trailer. It seems like it was an amazing amalgamation of great things that came together to make this film come alive.
Yes, that is very true.
What will audiences see when the come to see Finding Fanny?
The will see arguably the most simple story told in the most unconventional, unique perspective. Homi Adajania is a man with a point of view and he is not scared to share it with the world. The tale might be heard before but the way he is telling it has not been seen before.
You have played such a range of characters so far in your short career, which one has been your favorite so far?
I think it is yet to come yaar. I would like to believe that. I'm very new in this profession. I don't want to start marking favorites yet. Maybe in a few years time, if we speak again, you can ask me that question.
Looking back so far in your career what would you say?
It has been overwhelming. Just to be accepted and showered with the love and respect that audience has given me. The love and affection the profession has got me is unprecedented. I'm really enjoying myself and I can't imagine doing anything else. I love facing the camera. I love entertaining people. I love being able to live vicariously through the characters that I play. I really feel like I have come home!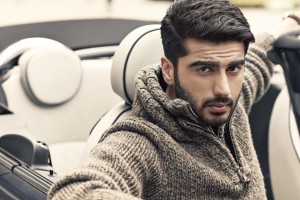 Your next film is Tevar…
Yes, it wrapped last month. It has been a fantastic experience. My father and my uncle are producing the film so it's been a nice emotional experience for me. It's literally been a home production per se. The director is fantastic, Amit Sharma. It has been great working with Sonakshi. She is a fantastic actor. Manoj Bajpayee has been superb to work with. We have shot on live locations throughout the country. There were no sets it was all live locations. It has been entertaining, tiring, fun and emotional. It has gone well. The film is out on the 9th of January! You can begin you year with Tevar.
You recently joined Twitter, how has your experience been so far.
It has been great! I keep wondering what took me so long. I never thought I would acclimatize and enjoy it so much and so quickly. It has been a great way to connect with people who have appreciated my work over the last two years, to connect with them as much one on one with them as humanly possible. It's been great!
A message to your fans?
Stay cool, have fun, live your life and make sure you watch Finding Fanny on September 12th!