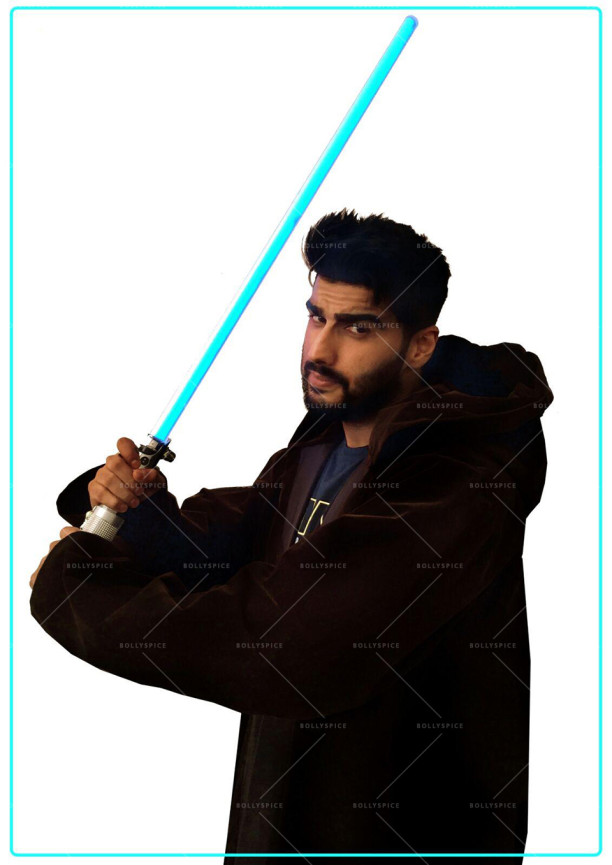 Star Wars: The Force Awakens is all set to hit cinemas this Christmas on 25th  Dec 2015 in India and the makers of the film are leaving no stone un-turned to make the film the biggest Hollywood franchise ever! The iconic Lightsabers are an integral part of the film and come Saturday, this interesting movie merchandise will be launched in India for the first time for sale in select stores across the country.
The saber launch will be followed by the Star Wars Lightsaber Challenge, which is an interesting consumer activation that will give the Indian fans a chance to experience the star wars aura and master the Jedi moves. Post this fun and interactive training, the fans will then be awarded with a Jedi Honor Certificate and goodies. This is the first time an activity of this scale is being held in the country and will soon travel to other major cities across the country to lure more audiences towards the film!!
What's more, Disney India is giving all Star Wars fans a chance of a lifetime – a fully paid trip to a Premiere of Star Wars: The Force Awakens, come December! Fans have to simply log on to the Star Wars Lightsaber Challenge app that's hosted on the Star Wars page on Facebook, and upload a video performing cool Jedi moves. The video with the most likes will win the trip to the Premiere and 25 others will win Lightsabers, the ultimate ally of a Jedi! All participants will also get a Jedi Certificate which they can share on their pages and impress their friends! This is the largest activity of its kind undertaken by any studio for a franchise title. Fans all over India can indulge their inner Jedi and fight the dark side through this app.
Not even fans even Bollywood celebrities are gearing up for this exciting moment as we have a special image of actor Arjun Kapoor who is one of the very first few to get his hands on the new Kylo Ren Light Saber!!
Fans got a once in a lifetime chance to meet Darth Vader and touch the Light Saber over the weekend in Mumbai!!