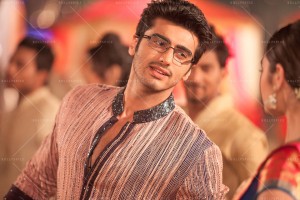 Arjun Kapoor has said that he is incredibly pleased with the box office reception which his latest film 2 States has received. Starring alongside Alia Bhatt, the film is based on a North Indian boy and a South Indian girl who fall in love and have to deal with the culture clash between their families. 2 States has now officially crossed the Rs. 100 crore mark and is now one of the highest grossing films of 2014.
Speaking about the success of the film, Arjun had this to say to the Indian media. "When I do a film I don't think of box office records. I never anticipated the volume at the box office. The whole process is surreal and exciting. Apart from this box-office collection, I am happy that the film connected emotionally with the audience. I am happy that the audience loved the film."
Arjun also gave a brief mention about his next film Finding Fanny Fernandes, where he will be seen for the first time opposite Deepika Padukone. "Finding Fanny Fernandes is a road trip film. I am playing a mechanic in it." The film is scheduled for release in September.