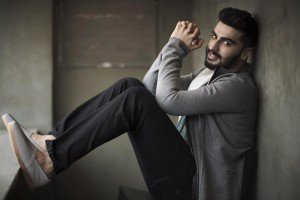 Arjun Kapoor has been the face of wildlife conservation & environmental awareness as brand ambassador of WWF – India for 2 years now. Commiting to his role, he has spoken in favour of conservation and reducing energy consumption as well as personally made greener choices. Taking his engagement with the NGO forward, Arjun will attend a gala dinner, co hosted by Indian industry's tycoon Jamshyd Godrej today. Here, he will highlight the urgent need for each one of us to focus on environmental conservation.
As face of WWF – India, Arjun has made special efforts to draw attention for conservation in the Sundarbans. His participation has driven more interest from youth across India for projects of this international organization. During this gala dinner that hopes to raise resources & awareness for WWF- India, Arjun will talk about his personal reasons for associating with WWF- India. He has spoken in favor of everyone reducing how much power & water they consume by just taking small measures.
Members of the WWF – India family, led by Mr Jamshyd Godrej, President WWF -India & Mr Ravi Singh, Secretary General & CEO, WWF -India will participate at this event sharing their vision & experiences of wildlife conservation with the most eminent personalities from the corporate India. Arjun, who has represented WWF- India to the youth for two years, will also share his experiences of this association. Bringing together elite members of the WWF -India team with Arjun Kapoor is the organization's effort to engage with concerned Indians from all age groups & backgrounds.