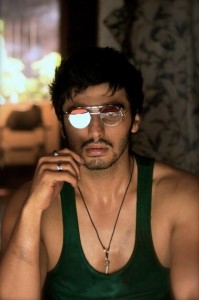 Arjun Kapoor has said that starring in Homi Adajania's upcoming film Finding Fanny was more like a holiday for him than work. The comedy-drama will see Arjun paired for the first time opposite Deepika Padukone, as well as working alongside legendary actors like Naseeruddin Shah, Dimple Kapadia and Pankaj Kapur.
"Homi was clear about what he wanted the film to be like," said the 29 year old actor. He wanted it to seem like a regular conversation and to seem like it's out of real life. He wanted the quirkiness and humour to come out in a dead pan way. I enjoyed working on Finding Fanny. It was like a holiday for me."
Finding Fanny has gained over 3.5 million views on YouTube. The first look of the film was praised by fans and industry figures alike for its unique style and content. The film is scheduled to release on 12 September.
Check out the trailer again in case you missed it!
http://www.youtube.com/watch?v=5O86FUOrlkY