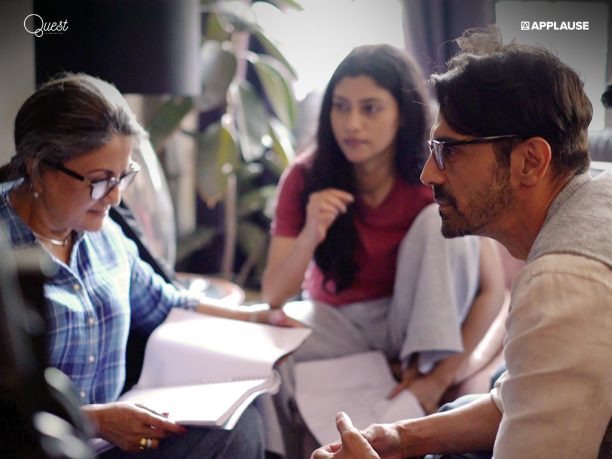 In the sweltering heat of Delhi, Aparna Sen who last directed a version of Rabindranath Tagore Ghaire Bhaire entitled Ghawre Bairey Aaj is now readying her next feature film which promises to be one of the finest cinematic experiences of 2021.
Entitled The Rapist the shooting of the film was completed in Delhi earlier this week. The film stars Arjun Rampal, RADA-trained Tanmay Dhanania and Aparna's daughter Konkona Sen Sharma who reunites with her director-mother for the sixth venture.
Those who have seen the rushes say The Rapist is Aparna's finest work in many years with the three actors giving their careers' best performances.
A source close to the project says, "The Rapist is Aparna Sen's most hardhitting film to date. It looks at the heinous crime from angles which we've never explored before, at least not in Indian cinema. The film will shake up a lot of inertia and status quo in the country regarding sexual violence."
Apparently Arjun Rampal became so involved with the characters and the plot that he couldn't sleep for days.
The co-producers Applause Entertainment who are venturing into feature films in a big way in 2021 are very proud to be associated with a film that promises to mark the comeback of one of India's finest directors to form.
Says Sameer Nair the CEO of Applause Entertainment, "The Rapist is a powerful, topical, story that needs to be told, and we are elated to collaborate with Aparna Sen, to tell it with the sensitivity it deserves. The film deals with the complex themes of sexual violence and restorative justice, which we hope will ignite genuine conversation."
Here are some more stills!