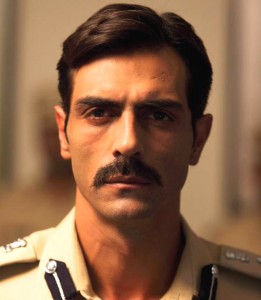 The much awaited release of Heroine finally happens, but apparently the 'hero' of the 'heroine' was nowhere to be seen. Arjun Rampal is in Istanbul, recreating himself before he begins with promoting Prakash Jha's Chakravyuh.
The actor had been missing from the promotions of the film as well, but to that Madhur Bhandarkar had said that Arjun and Randeep are both surprise packages and they will be in the limelight once the film releases. Kareena Kapoor had also been asked once about where her hero is, to which she jokingly replied that Madhur is the hero of the film.
Arjun's friend defended him by saying that Arjun didn't have anything much to do in the promotional events as the film's title clearly speaks for itself and it revolves around the Heroine. "Arjun was mainly just asked about his intimate scenes with Kareena at the few promotional events that he attended so he preferred staying out of it," said the friend. Arjun is also said to be busy with the post production work of Chakravyuh.
In one of his earlier interviews, Arjun had stated that he was initially hesitant about Heroine as it was meant to be about the heroine, but then he liked the way his role was finally given shape. We wonder what then keeps him away from the post release hustle bustle.
However, Kareena has overworked herself with all the promotional activities and according to a friend has set off for a holiday to UK with Saif for her birthday, and she very well deserved this getaway after putting her heart and soul into Heroine.
Arjun will be returning from Istanbul soon for Sudhir Mishra's Inkaar.