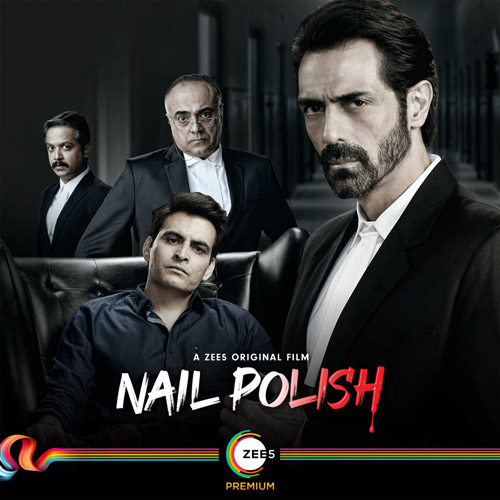 Arjun Rampal has always impressed the audience with his versatile acting. Over the years, he has played an array of characters that are still loved by his fans. His upcoming movie, Nail Polish is a courtroom drama where he essays the role of a criminal defense lawyer. Based on true events, the movie revolves around the killing of migrant children that involves an influential man and how a defense lawyer plays a crucial role in unveiling the mystery.
Talking about how he prepared for his role, Rampal shares, "From a very young age, I have seen a lot of lawyers because my uncle, Surendra Singh comes from a very affluent law background. They practice criminal law and have fought many big cases in India. During my summer breaks in school, I used to spend a lot of time with them in Jabalpur. I have imbibed a lot of him in Sid Jaising. I also followed many lawyers from the current times who I have had an opportunity to meet. Being around all of them helped me understand how they prepare, think and work on their cases."
He further added what challenges he personally faced while taking up the role, "What concerned me about committing to play Sid Jaising was that if you would have come to me, Arjun Rampal, I could not have taken a case of a man who is accused of killing 38 children. On moral grounds, I don't think I could do that. But when I look at lawyers, they would say that a person is innocent until proven guilty. From everything that I can see in Manav Kaul's character, who plays the accused Bir Singh in Nail Polish, I would say that he couldn't have done that. This is a conspiracy against him. I throw every evidence to show that he has not done it. That's my defence. To reach that level, one has to go back which is a tricky process where you get to see the flaws and weaknesses of Sid Jaising. He has to be a flawed character for me to play him. You also have to see his strengths, heroism and positivity and to see where this man would draw his line, does he have a line or is he willing to go all out."
"To get his conviction there we had to work to make sure that all these traits are there. In my discussion with Bhargava, we decided that Sid Jaising should look human. The audience has to see his journey as a human being and it is only then he works as a lawyer. That was the whole process we adapted for this role," he concluded.