Though a very serious story and a very serious film, it seems the cast and crew did have fun on the sets of Chakravyuh with star Arjun Rampal leading the way!
We have this fab and funny video of Mischievous Arjun Rampal plaing a prank on Prakash Jha holding him at gun point on the sets of Chakravyuh.
httpvh://youtu.be/bkeNuSbC1oM
He also apparently got co-star Esha Gupta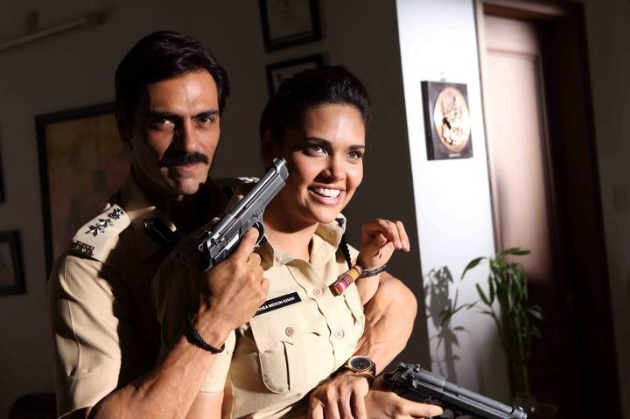 Plus Abhay Deol is up to something as well!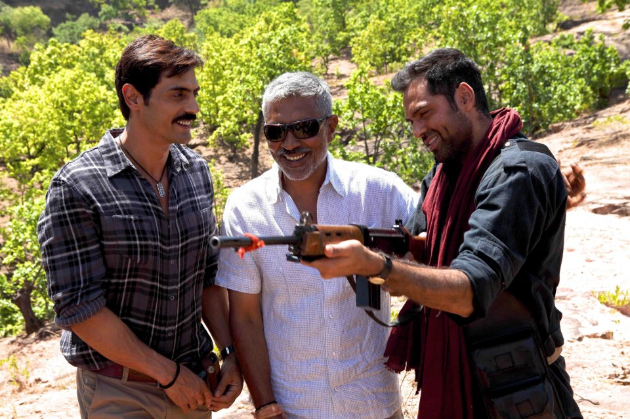 On a more serious note, Chakravyuh is an action drama set to release on the 24th of October! According to director Prakash Jha, "Chakravyuh, the word, implies a war formation from which there is no escape. My film is about this sense of being cornered from all sides. The dilemma of finding yourself in a war from which there is no escape."
Synopsis: There is a war raging in India. A war whose end can't be seen. A war that isn't being waged by outsiders. The enemy is our own! The youth of the country are rebelling… Against injustice, against tyranny, against exploitation. Inequality will not be tolerated forever. There is anger, and there is deep social unrest. Our own countrymen are locked in the bloodiest armed mutiny this country has ever seen.
Chakravyuh is the story of six extraordinary characters, each with an all-consuming dream.. A promise.. A promise they will uphold above everything else. Stay tuned we will have exclusive interviews with the director and cast!