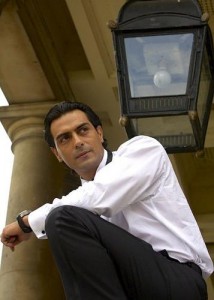 Everybody knows just how hot Arjun Rampal is, there is no denying the 40 year old actor has one of the best bods Bollywood.
Speaking to NDTV, Arjun spoke of his healthy eating regime and regular work out routines. "Trying to eat healthy. It's the most important part. Everything begins with what you let inside your body. Metabolism makes all the difference."
"Spend at least an hour in the gym. Thanks to the hectic lifestyles, it allows you to be disciplined. Be regular about your timing."
He add, "I personally don't go and lift heavy weights. Not because I can't but because I don't. I prefer light weights as I don't wish to exert too much. To me, fitness is not about having bulging muscles. Don't do the same exercises again and again. It's always good to keep changings your routine and trying out new regimes. Plus, don't burn yourself out."
For those of you who don't enjoy going to the gym, Arjun advised involving yourself with other activities such as cycling, swimming or walking.
Arjun's fitness regime has left him hot hot hot, so keep going Arjun it is so worth it!