The Lebara Mobile UK Asian Music Awards took place a few weeks ago in Wembley Arena, and one of the artists we had a chat to was Bollywood playback singer Ash King.
Ash has provided his vocals to films such as Delhi 6, Dum Maaro Dum, Ek Main Aur Akk Tu and more recently Rush starring Emraan Hashmi.
After singing a very special Bollyspice influenced tune for us, Ash, who was one of the performers at this years AMA's, told us how good it is to be at Wembley Arena. "My first time at the AMA's and I got to perform at Wembley so I
am really happy."
"AMA's have been given this platform that the biggest stars have been given. I came to watch an A. R. Rahman show here, Beyonce and other artists have performed here, and now you have got the AMA's here."
The singer, whose band unfortunately could not make the performance, was full of praises for his dancers saying, "The dancers were amazing. It was all great, I think they looked amazing and they performed amazing."
Ash King appreciated the platform the UK Asian Music Awards gives artists telling us, "I just want to say UK AMA's it means a lot for artists outside of India to have a platform like this because outside of India there is nothing."
The singer, who was nominated for an IIFA award in India, went on to tell us the AMA's "is a massive platform for the Asian space, which is something a lot of people work towards performing at. A lot of people that do perform here get
seen by a lot of people like me. "
Ash King was recently in India, which included an appearance on the TV show MTV Unplugged that showcases many popular music artists. Speaking about his time on the show he told Bollyspice, "I sang I Love You, Te Amo, Love is Blind, and
Aunty Ji, it was just amazing to do it. Next time I would love to do Coke Studio."
He went on to reveal that he has a single coming out with Alan Sampson as well as Hindi singles and a Punjabi song.
The interview ended with Ash King giving us a message for his fans saying, "My name is Ash King, I sing for you guys otherwise I would sing in my bathroom (laughs)!"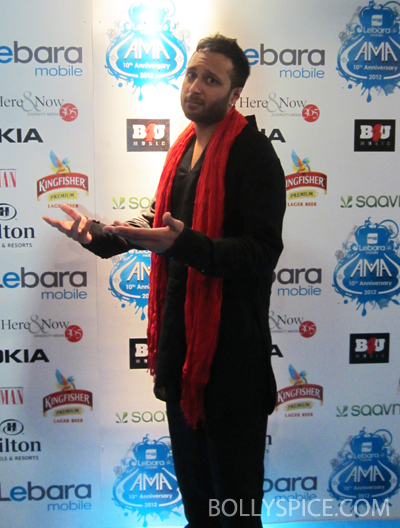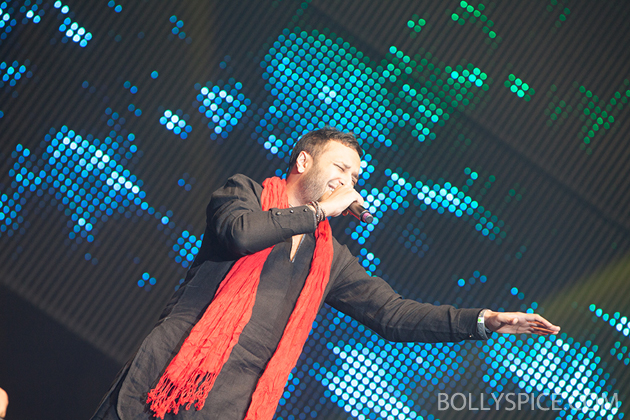 Photo Credit – Nina Patel