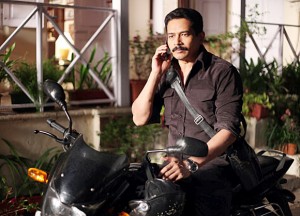 Apoorva Lakhia's remake of Zanjeer had its online trailer launch recently and got things going for the film. But the latest buzz for the film is that actor Atul Kulkarni will be playing a journalist, and his character is inspired by J.Dey.
Zanjeer is apparently based on the Oil mafia, and so the role of a crime journalist becomes a very important part of the story. Some sources have reportedly seen a connection in the scenes of the film and Mid-Day journalist J.Dey's case, and Atul plays the crime journalist here.
Zanjeer features a star studded cast of Ram Charan, Priyanka Chopra, Mahie Gill, Sanjay Dutt, Prakash Raj and Atul Kulkarni. The film will hit the theatres on 6th September 2013.