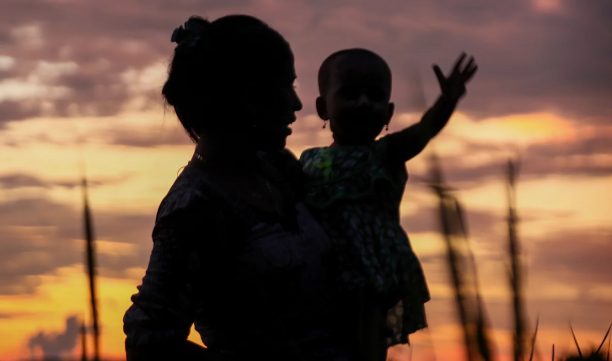 On a sunny day, a woman nurses a baby, a man sings a song to amuse the patients in a clinic, children recite their lessons at school, and all the while in the background bombs explode. This is what passes for normal in the Rakhine region of Myanmar. Many of us may remember the moment in 2016 when the Myanmar military began a crackdown against the Rohingya, the Muslim minority living mainly in the Rakhine region of the country. The United Nations described it as a "textbook example of ethnic cleansing", in which tens of thousands of Muslims were killed, and almost one million fled the country, many to neighbouring Bangladesh.
In the midst of all of this, Hla, a Buddhist, runs a clinic, assisted by Nyo Nyo, a Muslim. Hla's husband says that they only have a handful of Buddhist patients – the rest are all Muslim. Although Hla has never taken on an assistant before, she needs Nyo Nyo, since most of her patients are unable to understand the Rahkine language. For Nyo Nyo, it's one of the ways she contributes to looking after her community, helping Hla, and learning how to care for patients herself.
Director Snow Hnin Ei Hlaing is a freelance filmmaker from Myanmar and spent five years following Hla and Nyo Nyo, at great personal risk to herself and her cameraman. With Midwives, she manages to take the conflicts we see in the broader news cycle and distill them down to the community level, and from there down to the personal. Nyo Nyo notes that there was a moment when all the people in the community, Muslim and Buddhist, Rohingya and Rakhine, lived and worked side by side without conflict. The film gives us some insights into how things devolved as they did, but more importantly, it gives us the opportunity to see how the conflict affects both Hla and Nyo Nyo as they struggle to work for their communities amidst increasing hate speech and even violence. Neither of these women are saintly or perfect – Hla has a temper and a ferocious bedside manner, not hesitating to curse patients out if they don't follow her instructions. Nyo Nyo, according to Hla, doesn't have a "pure heart", is too focussed on money, and while it's true that Nyo Nyo dreams of leaving for the city and seeing pretty women like models in lovely clothing, she also works hard to make sure those in her Rohingya community are educated and looked after.
Snow Hnin Ei Hlaing's Midwives is important precisely because it does show us that these women are complicated. They're the products of the society they live in, but they also challenge the artificial divisions created by propaganda and violence. The film is also a reminder that although the news cycle changes daily, there are still important stories to be told, which must be told by those who are living them. The film may be bookended by larger events (the Rohingya genocide in 2016 and the military coup in 2021), but at its heart is the story of two women who are friends and colleagues holding fast despite the challenges they face.
Midwives is only being screened at the Austin Film Society Saturday, April 16th, 2022 at 4:45 PM.
To find out more about this film and to purchase tickets, plus to find out what else is being showcased at Indie Meme, visit https://www.indiememe.org/.