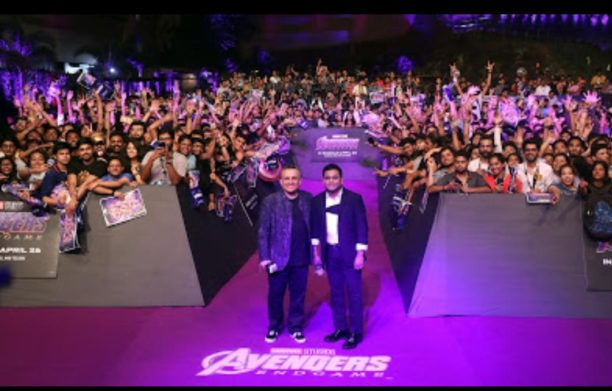 Over the last ten years, Indian audiences, across the country, have emerged as huge fans of the Super Heroes and films that come from Marvel. In fact, Avengers: Infinity War became the highest Hollywood grosser in India. With the much-anticipated Avengers: Endgame releasing on April 26; the film is likely to beat it's predecessor's record.
To celebrate the passion of the fans and to engage exclusively with them on the upcoming Avengers: Endgame, Director Joe Russo is on a Mumbai promotional visit, coming to India first before the Asia Pacific tour!
Amidst huge fanfare Joe Russo and A.R. Rahman launched the Hindi Marvel Anthem for Indian fans.
Have a look and listen

What's more Joe even was spotted enjoying an exclusive Avengers Indian Indian thali made especially for him!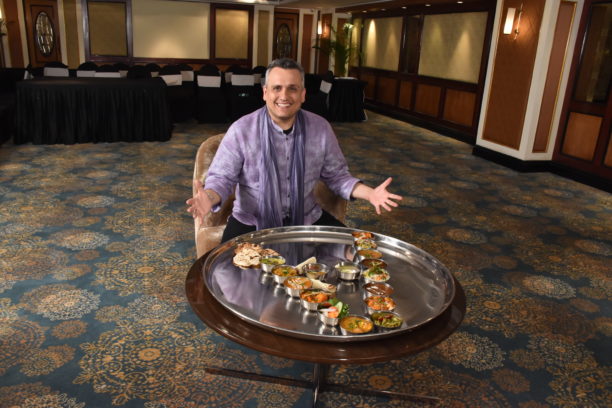 He also met hundreds of fans at a massive event where spectacular fan art was unveiled. The director was seen thanking all the Indian fans and acknowledging their love since the past decade for Marvel movies.
Avengers: Endgame releases on 26th April in English, Hindi, Tamil and Telugu
Check out these pictures from the incredible event!