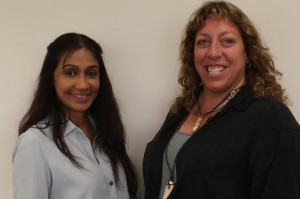 Ashutosh Gowariker's Mohenjo Daro just keeps getting bigger in scale! Following the addition of Oscar-Award nominated and Emmy-Award winning Costume Designer April Ferry to the crew, Ashutosh has roped in one more Hollywood specialist. Award winning VFX Supervisor Karen Goulekas is on board to take over the VFX reigns for Mohenjo Daro.
Karen, who has won two BAFTA Awards for Best Visual Effects, first for The Fifth Element and once again for The Day After Tomorrow, has also worked on films such as Apollo 13, Godzilla, Spider-man, 10,000 BC and more recently The Green Lantern, Looper and Don Jon.
Says Karen, "Ashutosh is an amazing story-teller with a beautiful vision for Mohenjo Daro. And now our challenge, as his creative team, is to do whatever it takes to get that vision up on that big screen for audiences to share and enjoy."
Ashutosh Gowariker, "I am super excited to have on board VFX Supervisor Karen Goulekas, who created those astoundingly calamitous effects inThe Day After Tomorrow and 10000 BC. I feel fortunate to be working with her on Mohenjo Daro and I'm sure this is going to prove a tremendous learning curve for me in the limitless world of VFX."
Producer Sunita Gowariker says, "What excited me about Karen is that across her many films, she has handled the type of VFX sequences we were looking at in Mohenjo Daro. It is great having someone on board who has a completely different perspective and so much passion for VFX".
Mohenjo Daro is an epic love story, set during the Indus Valley Civilization jointly produced by Disney India's Studio business and Ashutosh Gowariker Production Pvt. Ltd. (AGPPL).
The film will go on floors in October 2014.