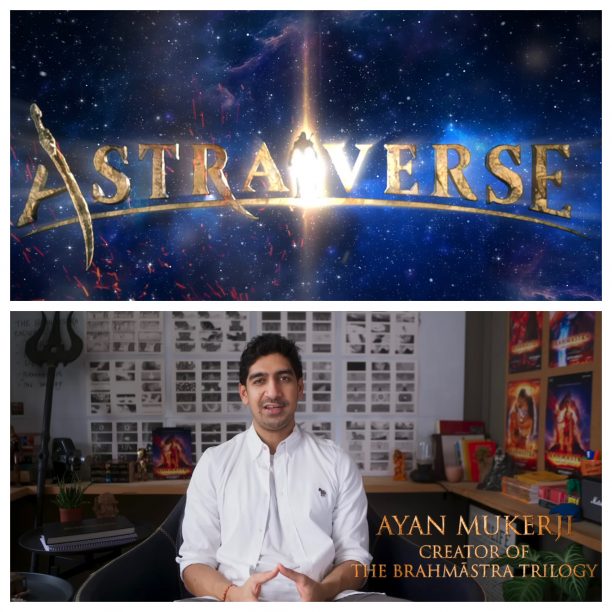 Set to hit the big screen September, 9th, is the highly anticipated film Brahmāstra Part One: Shiva, which stars Amitabh Bachchan, Ranbir Kapoor, Alia Bhatt, Mouni Roy and Nagarjuna Akkineni.
Brahmāstra the Trilogy, is a 3-part film franchise and the beginning of India's first original universe The Astraverse. The story is set in modern-day India, against the premise of a secret society called the Brahmānsh; who generation after generation have protected many divine 'Astras' (weapons) that were created in ancient India, and safe-guarded from the eyes of the world. The most powerful and the most deadly amongst these divine weapons; the Lord of all the Other Astras – named after the most powerful weapon of the Gods, the BRAHMĀSTRA, is now waking up. And it threatens to completely destroy the universe we know today.
The first film in the Brahmāstra trilogy, is the story of SHIVA – a young man and our protagonist, who is on the brink of an epic love, with a girl named… Isha. But their world is turned upside down, because Shiva learns that he has a mysterious connection to the Brahmāstra… and a great power within him that he doesn't understand just yet – the power of Fire. Experience Shiva's adventures as he journeys into the world of Astras and in turn, discovers his destiny as the DIVINE HERO of the universe.
Earlier, director Ayan Mukerji shared with us his Vision and the Beginnings of this journey of this epic film. Now he is back to present the Inspirations behind Brahmāstra in this brand new interview video.
Stay tuned for much more leading up to the exciting release of Brahmāstra Part One: Shiva.
ICYMI, do check out our interview with the director here.
Also Alert! Brahmastra has taken over billboards in Times Square in NYC and Marriott in LA with Ranbir Kapoor and Alia Bhatt shining bright for the world to see! The stars along with director Ayan Mukerji will host a half-hour YouTube Live Session at 1:30pm IST on August 18 to celebrate the music of the film and launch the teaser to the newest song.