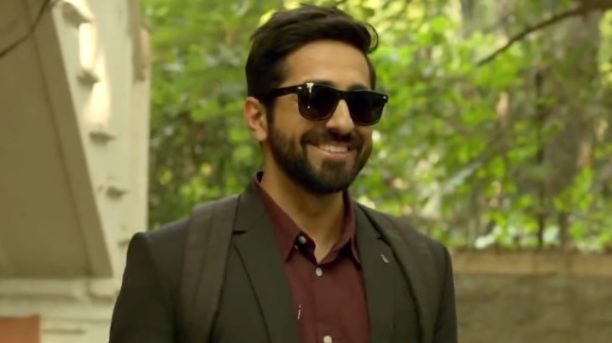 Whenever Ayushmann Khurrana announces a new film, audiences always expect something different. The actor has blazed his own path in Bollywood choosing roles that bring new thoughts, new entertainment and this time with his new film, Andhadhun, new thrills to the big screen. In the Sriram Raghavan directed thriller, Ayushmann took on the challenge to play a blind pianist who witnesses a murder. Also starring Tabu and Radhika Apte, the film hits theaters this Friday, October 5th.
In the wonderful but quick Q and A, Ayushmann gave Stacey some insight into the film, his prepartion for playing the challenging character and what it is like to make a thriller with director Sriram Raghavan.
"Andhadhun is a very unique script", Ayushmann said, "For me, it is a path-breaking script, because it is a genre defining film for me. I have never worked on a film like that."
The character was another one of the main things that drew him to be a part of the film. "I really wanted to play a musician in the film and then to play a blind musician was very challenging. I have loved the film."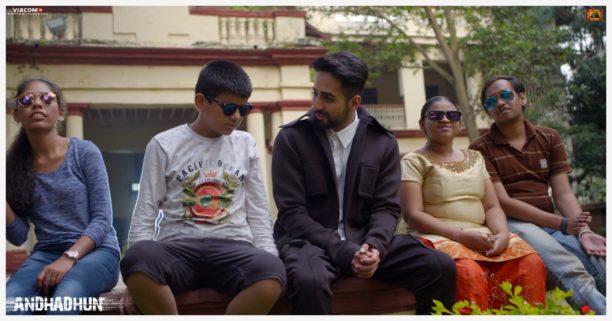 The actor wanted to make sure he portrayed a blind man as authentic as possible. "I visited a blind school in Mumbai. I observed a lot of students who were recently blinded and students who were blind since childhood. At the same time I did not want to refer to any character in Bollywood or Hollywood because I think that is very inorganic so I observed real life people."
There was also an extra layer that made it a challenge to truly becoming this character. "The most challenging thing was to be a blind pianist. First to be a virtuoso as a musician and then second to play that instrument the piano as a blind person. It was doubly challenging."
Ayushmann revealed that working with Director Sriram Raghavan was on his bucket list. So, how was it to work with him on this film? "Working with Sriram Raghavan is very challenging and exciting at the same time. The script is given on the day of the shoot and you have to adapt yourself to the milieu. You have to be really on your toes and improvise a lot as an actor. So it was a great learning experience."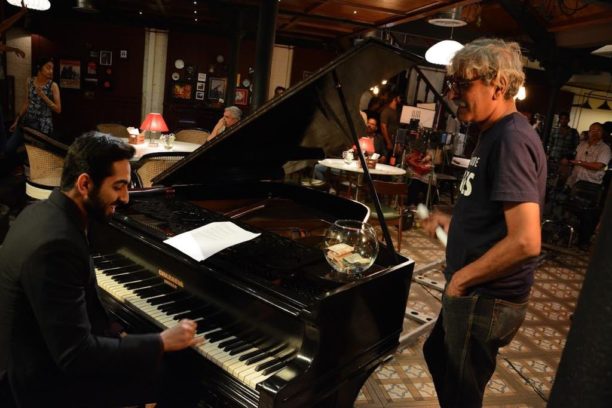 Adding, "Every film is a learning experience. Working on a thriller is different than working on a slice of life film because you have to keep the audience guessing. You have to be in synch with the director's vision. I have learned a lot from Sriram Raghavan."
About the wonderful Tabu, Ayushmann said, "She is a very seasoned actor. Very versatile. Coming from the 90s her tonality could have been slightly up because she is used to those filmy films but she has dabbled herself so well in different genres – like she does a certain Golmaal, then a Haider, then Andhadhun so she is the only one amongst her contemporaries who is easily switching gears with modern-day cinema."
And Radhika Apte, what was it like to play opposite her? "Radhika choices are very quirky and radical. She is a very interesting actor because she has a done a certain cool like Sacred Games and pushes the boundary as an actor. I am glad she is doing this film as well because for her again this is again a different zone because she is playing the love interest in the film. I have not seen her do romance," he replied.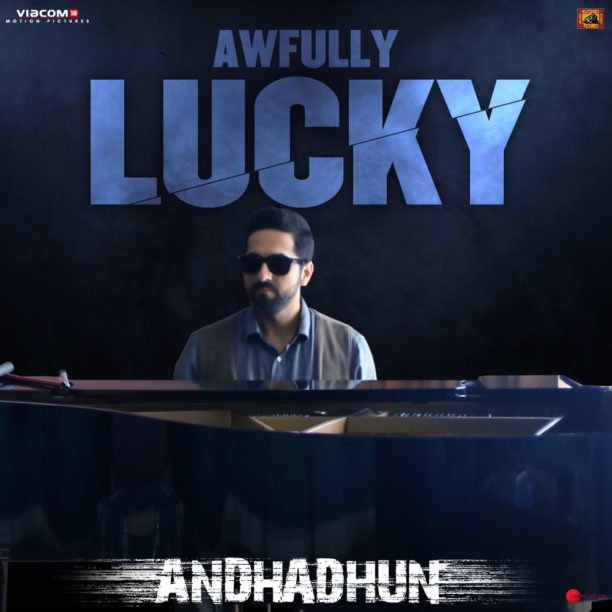 The excitement for the film from the trailer leading up to release has been very high, "I was so glad that the trailer was received wholeheartedly. You know, it just shows the kind of cinema that people are expecting these days. It also the kind of cinema that people are expecting from Sriram Raghavan, because he is the king of thrillers. I am glad I am working with him."
So, what can audiences expect when they come see Andhadhun? "It is a quirky thriller. It keeps you on your toes. It keeps you guessing. Every 5 minutes there is a twist. There are certain moments of dark in the film but otherwise it is very quirky, fun and entertaining film."
Andhadhun is in theaters on Friday October 5th!