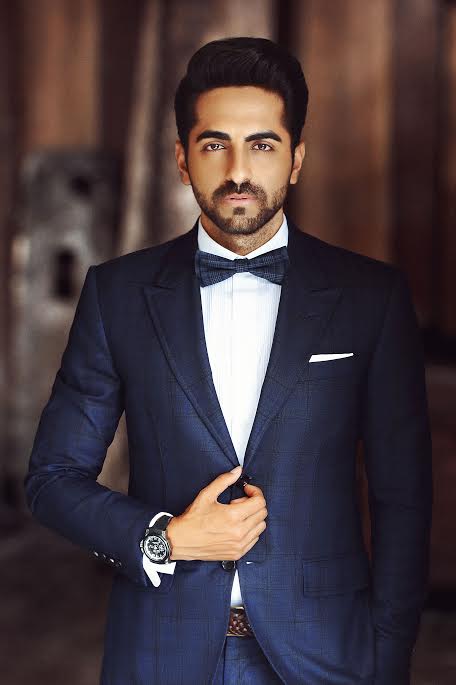 From his first film Vicky Donor, through Dum Laga Ke Haisha and now Article 15 and all the films in between, Ayushmann Khurrana has created his own incredible niche of films and characters within the Indian film industry. The talented actor always chooses interesting stories to tell and films and characters that will make people see him and even more things in a different way. Considered one of the best in the business, Ayushmann always gets lost inside the role and performs these unique and diverse characters brilliantly.
In his newest film Anubhav Sinha's Article 15, Ayushmann plays a cop for the first time in the crime drama. In the film, Ayushmann plays a police officer from a privileged urban, international, background, whose very first posting is to rural north India, where three teenage girls have gone missing. His honesty does not sit well with the existing, deeply entrenched corrupt system where, in 2019, a 1000-year-old practice where human beings are divided on the basis of caste continues. Beginning as a riveting police procedural that is a True Detective like deep-dive into the Indian bayou, Article 15 soon elevates to a gutsy exposé of a deeply flawed structure. The film's title is a reference to an article of the Indian constitution that prohibits discrimination on the basis of caste, religion, race or sex.
To set the scene check out the trailer
Ahead of the Article 15 having its worldwide premiere at the prestigious London Indian Film Festival next week, Ayushmann took the time to answer questions about his role, working with Anubhav and why he thinks this film is so important.
You always chosen such different roles and genres in each of your films, what draws you to the characters and the films?
It is the novelty in every film, and it has to be the first attempt in Indian cinema, it has to be entertaining and has to have some kind of value. These are the check boxes in my mind when I have to choose a film or a character.
Your fans admire and applaud your versatility, how does that feel to have that support and that they love your work?
I feel gratified. It's a sense of validation that comes with the kind of films I've done because they are so different and well written, the credit goes to the script writers and directors I've worked with. Your career is defined by the choices you make. I have followed my gut and it has worked 'til now. I hope I have a saner head in the future and get the same support from the audience as well.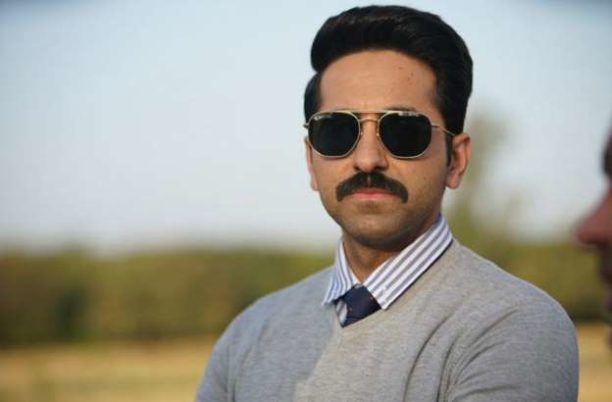 How do you approach your characters?
For me every character is different, and I love to live my life more than watching films and consuming a lot of cinema. I genuinely live life and take inspiration from real-life characters. I think your life should be your reality. Films can't be your reality.
Tell us, from your point of view, what Article 15 is all about?
Article 15 deals with discrimination, inequality and its relevance in today's time. It is something that has never been tried in Indian cinema and we have portrayed certain things as they are. We have not minced any words. It's a blatant description of what is happening around us.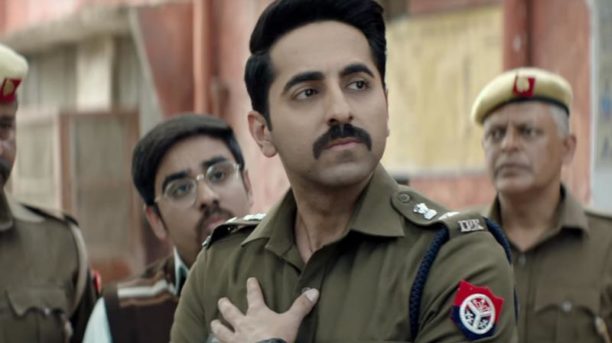 Was there one moment or thought about the story and the film that made you say okay yes; I have to do this film?
Yes, there is a scene in the trailer where all the cops are discussing their castes and I found that really intriguing. That was something that made me stand and applaud when I was given a narration, so I immediately said yes and decided to do this film.
How did you prepare to play a policeman for the first time?
I had not watched any Hollywood or Bollywood films while preparing for this character. I met real life cops in UP and there is also a friend of mine who is a senior IPS officer in Delhi. I tried to emulate him because I've seen him in his office, the way he interacts with people and I've seen him in his uniform and in civil clothes so that gave me a good insight into his day job and the way he is out of office. Of course, when I wore the uniform it gave me a certain poise. I have great respect for people in uniform.
This is said to be a challenging film, what was it about that made it challenging?
The subject matter was very challenging. It was important to strike a certain balance in a way that we have shown that there are demarcations in upper castes and demarcations in lower segments of society at the same time. The villains are upper caste and the hero is upper caste as well in the film. That will only inspire others of his ilk. We need to change the mindset of certain people in the upper caste and change their mind sets and make them think of the bigger picture (the entire nation) not just the community.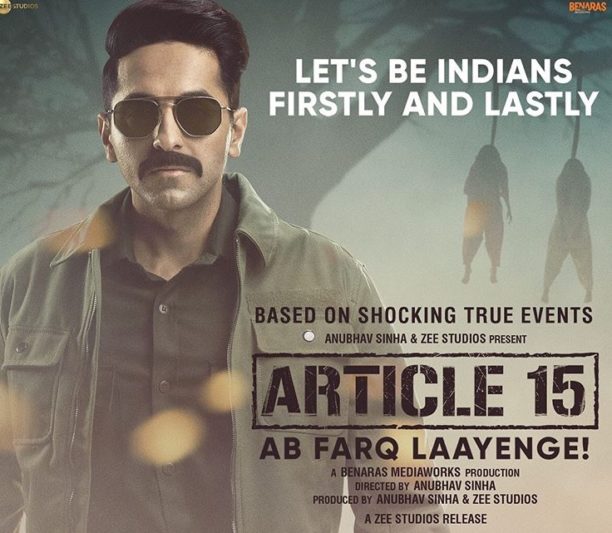 You wrote on Instagram: "Wrapped up a film which will become the most relevant and important film of Indian cinema". What is it about this film that makes you say that?
When you watch the film, you will realise how important and relevant it is. The kind of traction it is getting on social media eg. the YouTube comments people were simmering inside and wanting to do something about it. Cinema is a great opinion leader in our country, and this will definitely trigger a conversation around the caste divide.
Is it harder to do a film based on a true story?
It's not really based on a particular story, it is fictious but at the same time you will see glimpses of certain events happening around the country. It is harder for sure because India is a very sensitive country and you have to take care of certain aspects of society. But more or less we have trodden the path where the film will only trigger social change for the betterment of our society.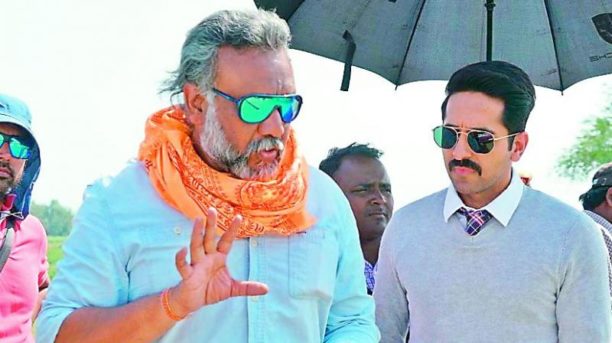 Anubhav Sinha said about you, "A very challenging film that needed an extraordinary actor like Ayushmann", how does that feel?
It feels great because Anubhav Sinha is a rockstar. He is so experienced and at the same time he has a certain voice as an individual. He understands the complexities of our society, he's technically sound and creatively magnificent. He's one of the best directors I've worked with.
How was it to work with him?
It was great to work with him because I learnt so much from him about India, filmmaking and how to treat team members because he's a great team player. I was enlightened as an actor while working with him.
What do you think he brought out in you as an actor?
He brought out a socially conscious me and that's a huge thing. As an artiste you need to say something through your art. Through your art you can send a message and try to trigger a certain change in society.
It is a difficult story; did you have trouble letting go at the end of the shoot or the end of the film?
It is a difficult story. This is my first film which is a hard hitting one on a social issue and if you don't believe in it then you won't sound convincing as an actor. I was given a book by Anubhav Sinha just to enlighten me about our society and that book was so dark that it really played heavily on my mind.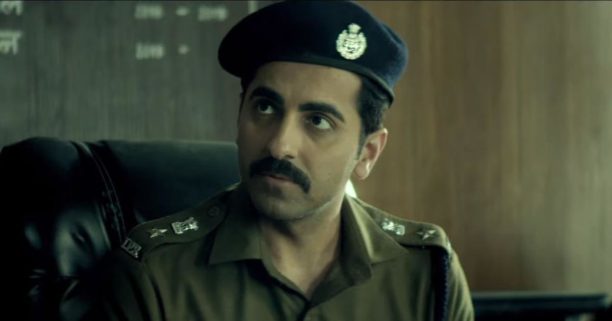 What do you think is the best thing about this film?
The brave tone of the script is the best thing about this film. It's also shot magnificently. Towards the end it will leave you numb. It will make you realise the blemishes in our society and would inspire you do build a better future.
What do you think about your performance? Do you like watching yourself onscreen?
I'm very critical about my performance every single time. I don't watch my films I watch it in edit or cast and crew screenings. But I'm not that self-obsessed artiste who would keep on watching his/her films or listening to his/her songs. I'm the one who would learn from others and would probably have a sense of detachment with my films in hindsight. Until the time it is released it is my baby, you would just want to call that film your own. Later it is the audience's film.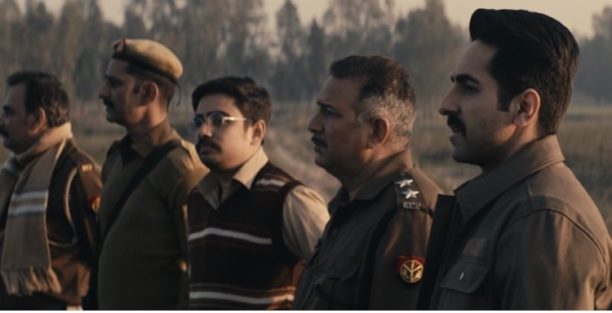 The film is premiering as the opening night gala film of the London Indian Film Festival, how does that feel?
It feels great. It is the first time my film is getting premiered before the release of the film at an international film festival and it is an honour. I'm glad Anubhav Sinha is representing us in London and it is a proud moment for us.
What do you think makes this film festival so special?
This film festival is special because it's one of the sought-after Indian film festivals abroad and the curators are very excited about the film, so we are also excited at the same time. There will be reporters, journalists and critics from across the world so the international reviewers will be reviewing our film.
What do you love about your career?
I'm getting to do what I really want to do and what I truly believe in. I'm loving this phase of my career where I'm getting great scripts and getting to work with great directors. The best part about the career of an artiste is that it's not a 9-5 job. I'm living a different character every film and I think I'm blessed.
Looking back over your career and the films you have made what would you say?
It's all very gratifying and it is validation from people that want to watch something different every single time. There's a certain expectation out of me that if I do a film it has to be a different one. The kind of responses I'm getting from everywhere is very overwhelming. I'm proud of my choices.
What do you have coming up next?
After Article 15 there's Dream Girl with Balaji, there's Bala with Bhumi, Yami, Dinesh Vijan and Amar Kaushik, then there is Gulabo Sitabo with Shoojit Sircar, Amitabh Bachchan and Juhi Chaturvedi and a film on homosexuality called Shubh Mangal Zyada Saavdhan with Aanand Rai and Hitesh Kewalya. All really exciting projects and I'm glad I made these choices because they are all really interesting concepts and scripts. Hopefully they do well and resonate with people as well.
Article 15 will be have it's world premiere at the Bagri Foundation London Film Festival on 20th June in London and June 21 in Birmingham and the screenings will be followed by an exclusive Q&A with director Anubhav Sinha. For more on the festival, visit: http://londonindianfilmfestival.co.uk/