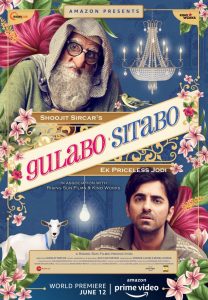 Gulabo Sitabo, which is streaming on Amazon Prime stars Amitabh Bachchan and Ayushmann Khurrana. The Shoojit Sircar film tells the story of two slimy scheming foxes in a game of one upmanship, each one attracting other members to their clan and each one with an agenda of his own.
Mirza (Amitabh Bachchan) – a 78yrs old landlord, would move heaven and earth for his most prized possession – an old Dilapidated Mansion in the heart of Lucknow. But this garden of roses comes with its own cluster of 'pricky thorns' – tenants. Amongst them most prominently, Baankey (Ayushmann Khuranna)' a shrewd, sly and squatted tenant, who matches Mirza bit for bit in their ceaseless bantering.
Gulabo Sitabo is a quirky slice of life where Mirza and Baankey are like Tom and Jerry – unique and unmatched, friend and foe, naughty and smart, little and large, all combine to produce chaos.
Khurrana recently revealed that not only was it a life-long dream to work with Mr. Bachchan but that he was very nervous and said it was very hard to not to be a fan and be a professional around his idol.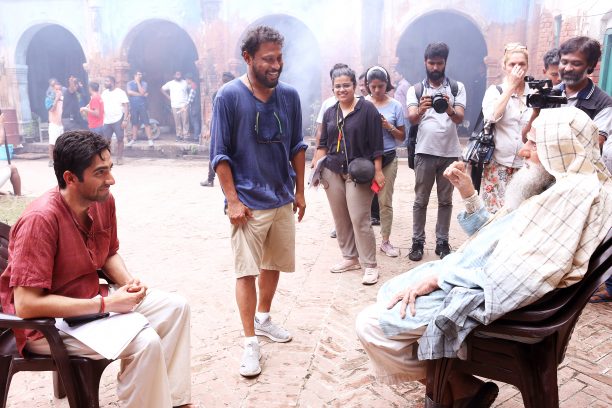 He recounted two special moments even before the film was to be, "After Dum Laga Ke Haisha [2015] released, Mr [Amitabh] Bachchan sent me a personalised note, appreciating the nuances of my performance. When I won the National Award for AndhaDhun [2018], he sent a beautiful message."
A long time fan, he says, "It's hard to be a professional actor around your screen idol. I am glad he wasn't playing himself — the alpha male with a [deep] baritone. He was playing a character, wearing deceitful make-up. So, there wasn't a hint of the legend on set. But after pack-up every day, I would pinch myself to believe that I was, in fact, sharing screen space with him."
Written by Juhi Chaturvedi, the film thrives on the chemistry of its central characters — Amitabh Bachchan as the cantankerous landlord Mirza, and Khurrana, his miserly tenant Baanke. Talking about his character he added. "I had previously shot Bala in Lucknow. But on this set, I had to switch to a different accent, one that's typical of old Lucknow. My character in Bala had the Kanpuriya twang."
As a bonus watch this BTS scene during the shoot in Lucknow!

The slice-of-life film marks Khurrana's reunion with Shoojit Sircar, the director who started it all for him with Vicky Donor (2012). The actor says he is glad to shift gears from his previous offerings, under the guidance of his mentor. "I owe him my career. So, if he offers me a passing role in his film, I will do it. He is my guru. I have been doing message-oriented films over the years. But this movie doesn't offer social commentary. It's a pure form of cinema that doesn't commit to norms."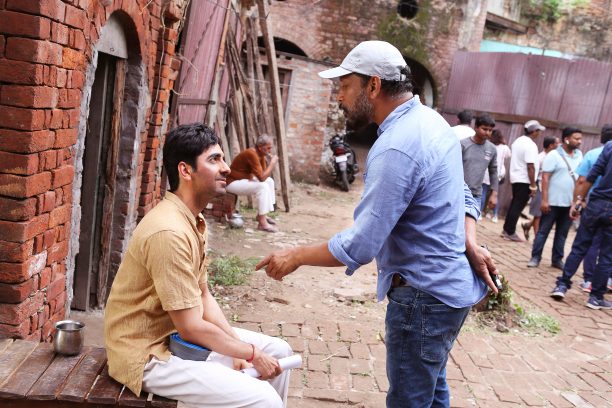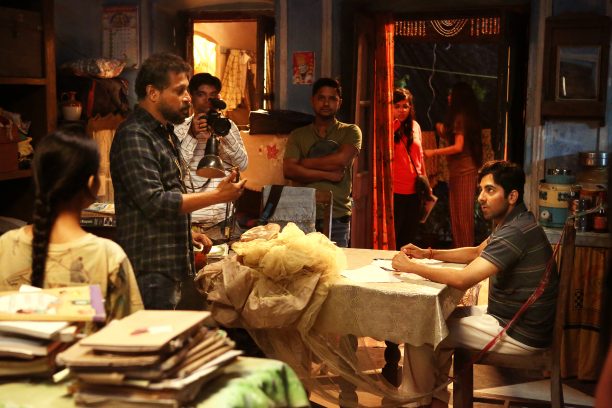 Gulabo Sitabo, which released on June 12th was one of the first Bollywood projects to premiere on Amazon Prime Video, with approximately 14 language subtitles – Arabic, Russian, Polish, German, French, Spanish, Italian, Portuguese, Indonesian, Malay, Korean, Greek, Hebrew, Turkish along with English and it is available in over 200 territories.