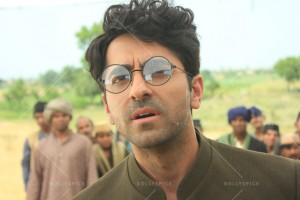 Hawaizaada, set to release this Friday is a period drama set in the heart of Mumbai in Colonial India, 1895. Directed by Vibhu Puri, the film stars Ayushmann Khurrana, Mithun Chakraborty, Pallavi Sharda, and Naman Jain
A work of fiction inspired by true events, this epic film is about a young man's struggle against all odds – his singular mission and dream of becoming the first man to fly a plane. Shiv Talpade has the love of a girl but not the approval of his affluent family. He is guided by his mentor Shastri but doesn't have the money to experiment with scientific methods to reach his goals. The British do not want him to get the credit for flying the first plane and become a hero to his people. The odds are stacked against him. Shiv, driven by incredible grit, wills an impossible dream to come true. The ordinary young man becomes a hero to his friends and well wishers but in a dramatic turn of events remains an unsung hero in Indian history.
Ayushmann Khurrana recently sat down to talk about all things Hawaizaada in this exclusive interview. Check it out!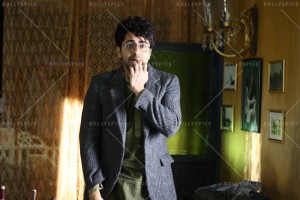 One of the things that attracted Ayushmann to the film was the novel story, "It's about the flight of the first unmanned airplane in India in 1895. When I learnt more about the character and the story of the event, I found that this was before even the Wright brothers in America, which I find incredible. India had a real role to play in the history of aviation and I think it's great we've got this chance to show that to the world."
He says he said yes to this role because, "Vibhu Puri offered me this amazing story of an unsung hero. The way he has fictionalised it, the way he has taken the creative liberty and added his own flavour to the story of a guy who made world's first aircraft is incredible."
The actor says he was surprised when he learned the story of Shivkar Talpade, "I was completely unaware. It was a pleasant surprise, pleasant shocker for me when I heard that it was an Indian who made the first aircraft. Though it's a conspiracy theory but its broad enough for a filmmaker to make a story."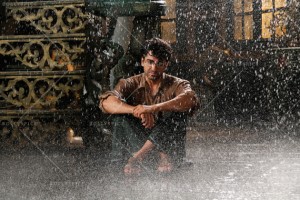 Talking about his character in Hawaizaada he revealed, "He was a fascinating character both as a historical figure in India's history but also as a human being. Shivkar Talpade is a happy go, lucky, maverick kind of guy, who is a genius, who is wise, who doesn't believe in a former education but believes in the education of life. And he has various tracks in the film, one track is a love track, there is another track with his guru, the master Shastri, who had this book called Vaimānika Shāstra (20th century Sanskrit text on aerospace technology -ed), one track is with his father, and eventually how we fly or propose to fly the plane."
So what was it like working with director Vibhu Puri? "I didn't know too much about him other than what friends had said about him. With them though, he had a great reputation despite very new on the scene. I think this was his first full-length film, but you wouldn't know! He's young, but he works like a seasoned pro. He has a great eye for detailing. Be it entertaining with the language or the sets or the scripting."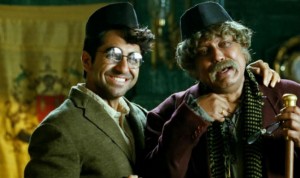 "He's like all directors should be, to the point and knows how to talk to his cast. Vibhu had a very clear vision of how he wanted the film to go and he did as much as he could to make that happen. He was keen on hearing other people's point of view, which I like. Sometimes an actor would suggest a way a certain shot was taken and he'd say 'Actually, that's better!" he added.
To play the character from 1894, Ayushmann relied a lot on the director's vision, "I always wanted to do a period film. It was on my wish list. Personally I just had to go more regional, more rooted, more Marathi. But at the script level, I'm sure Vibhu and the co-writer Saurabh Bhave they did a lot of research. But having said that – Shivkar, nobody knows about this person, nobody knows about his invention so this gave the creative liberty to the director to build a beautiful world around this character."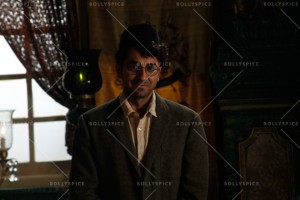 To create the look of Shivkar, they went through several tests but in the end decided geeky cute was the way to go, "We had almost seven look tests before finalising this one. And it took us a good two months to finalise the eventual look. And Vibhu has, as I said earlier, an eye for detailing. Eventually we decided on this geeky/charming look with the girls. And I have two different looks in the film in first and second half."
About the experience of acting opposite a legend like Mithun, he says, "Mithun is amazing – he still feels like an eighteen year old. He has an amazing energy, and there was this huge fan boy moment when I met him for the first time on the sets of Hawaizaada. And I used to dance to this song 'I'm a disco dancer' – it's wicked. It's a pleasure working with him."
He also had nothing but praise for his co-star Pallavi Sharda, "We used to do a lot of jamming together. Pallavi is a very natural actress. And apart from that she trained a lot and it required a trained dancer. She's one of the most intelligent actresses I have ever worked with."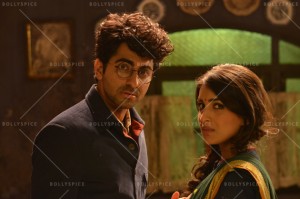 Here's something you may not know, Ayushmann did not charge for this film, "To be honest, I didn't look to do this film for the money. The film was having some trouble with budgets and I knew I didn't want to charge for my services because it was worth it!  There are some films you do to satisfy your soul, not your stomach.  I would have rather paid to do such a beautiful film."
Apparently there were delays before they could get the film off the ground, "There were some complications regarding budgets which did delay the filming. I found this hugely irritating as an actor, you would just like to get on with your job and not be hindered by external forces. Unfortunately some things are out of your control so you have to just get on with it."
But delays aside, he adds, "This film look a long time to make because it was worth it. A lot of films get churned out but this film needed to have time taken over it. Vibhu insisted that we get it right even it took a dozen takes but if that's what it takes to make a great film, that's the price you've got to pay. He's got a real eye for detail and despite the cast groaning about doing a certain shot over and over again, in the end you've got a great scene."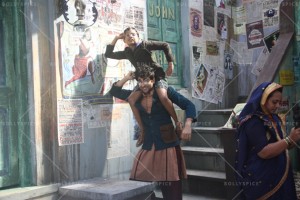 His favourite moment in the film may surprise you… "I think all the flying shots are my favourite, because I had this fear of heights, which was completely eradicated when I was suspended in the air for long hours and it used to take a lot of takes. Eventually I started enjoying all the flying shots being on a harness. "
Ayushmann says there were several reasons this film really touched him, "When you spent 18 months on anything, it's always going to be of significance to you. In the future, when I look back, I'll think of the time I spent with this team and on Hawaizaada. I also found the storyline fascinating. It was a film, which I had to fully research to get under this man's skin and be him. When you become a real life person, it's very different to playing a fictional one, there's something to base your character on.  With films you get out of them what you put in. I put my heart and soul into this film because I truly cared about it. When you care that much about a film, it's always going to make a huge effect on you."
So what's next? "I'll be preparing for Agra Ka Daabra very soon and I'll be busy with the promotions of this film.
Of course, Ayushmann is also a successful playback singer so does he enjoy music or acting more? "I enjoy both professions – music and acting. But I always believed that I'm more of an actor than a singer. My practice is more of theatre than music, for sure. "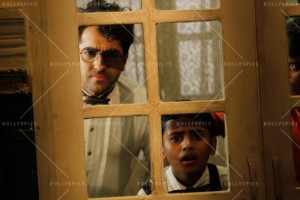 What advice would he give to other aspiring actors? "Be true to your craft, be objective with yourself – that's about it. I think these are the two things I would like to advise."
His all time acting idols? Shah Rukh Khan & Govinda.
What does he love about movies? "I love it because it's my bread and butter. And I always loved cinema because that's my passion."
Adding he thinks it is an exciting time for actors in Indian cinema. "Not just for actors, but for directors, the producers too. Indian cinema is beyond nepotism now. I think anybody who has good talent has a fair amount of chance to perform and have a decent share of limelight."
Saying he is excited for Hawaizaada to release, he thinks the movie will appeal to everybody from 0 to 100, "Hawaizaada is a potential cult film. It is the untold story of an unsung hero and the climax is going to give you goose bumps."