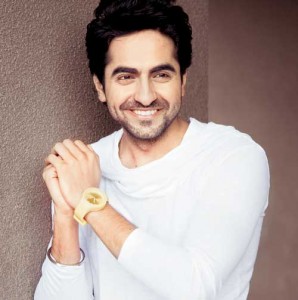 Ayushmann Khurrana has come out with a statement refuting several of the stories that have been making waves in Bollywood news recently.
His spokesperson told us, "There are some incorrect stories doing the rounds so we would like to set the record straight. Ayushmann was NEVER approached for 2 States and Farah Khan's film so there is no question of not doing these films."
He is committed to doing good work and has several good projects that he is currently working on.
There is no truth to the story that he is turning producer.
His remuneration has also been a matter of conjecture but that has never been the reason for him to opt out of a project. It has always been his dream to be in films so currently he is living that dream."
The actor says, "I am really shocked to hear that people think I have an attitude problem. The reality is I am just 2 films old and happy to do all the good work I can, I cannot afford to have an attitude. I have a reality check and would not have any misplaced misconceptions about myself."
The actor is currently working with Sonam Kapoor and Rishi Kappor in Nupur Asthana's next film for Yash Raj Films!