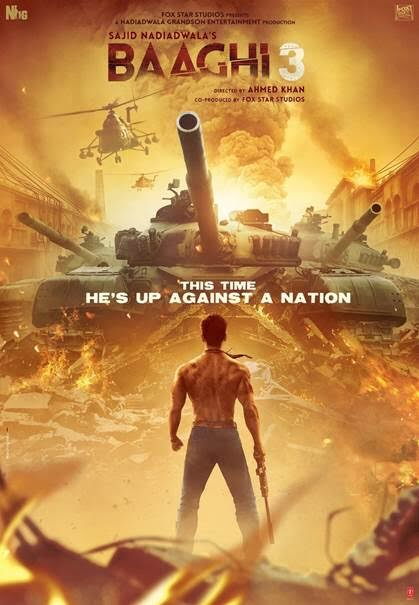 Tiger Shroff is on a winning spree. And what better way to bolster his brand than another Baaghi film? Having nailed the action in the first two films Tiger, with choreographer-turned-director Ahmed Khan at the helm, unleashes what looks like a millennial version of Raj Kumar Santoshi's Ghayal.
Tiger plays the street-smart fist-friendly rebooted version of Sunny Deol, while Ritesh Deshmukh is the doting brother who gets kidnapped in, ahem, Syria, (the film is actually shot in Serbia). The Baaghi franchise is characterized by a kidnapping incident. In the first Baaghi film it was Tiger's girlfriend who got kidnapped. In Baaghi 2, it was his daughter. This time it is his brother. Next time it might be the producer Sajid Nadiadwala.
Remember Raj Babbar and Sunny Deol's Deol's sibling prem in Ghayal? Baaghi 3 is Ghayal with the action taken to a level that Raj Kumar Santoshi and Deol could've never imagined. In fact, it seems like action never seen in Hindi cinema before. It all adds up to a trailer that promises to take Tiger to a tantalizing peak of action even without Hrithik Roshan for company.
Oh yes, there is Shraddha Kapoor too riding through the rugged outdoors trying to make her presence felt by saying things like, 'Usski Macho Beep Dena'.
Whatever that means. Doesn't sound very polite. Coherence is not the key factor here. High-octane action is. On that score Baaghi 3 seems to indicate it has out-done the other two films in the Franchise.
Incidentally the trailer proudly announces, "A Sajid Nadiadwala Franchise"
Production finally gets preen-worthy.
Rating: *** (2 stars for the action scenes)