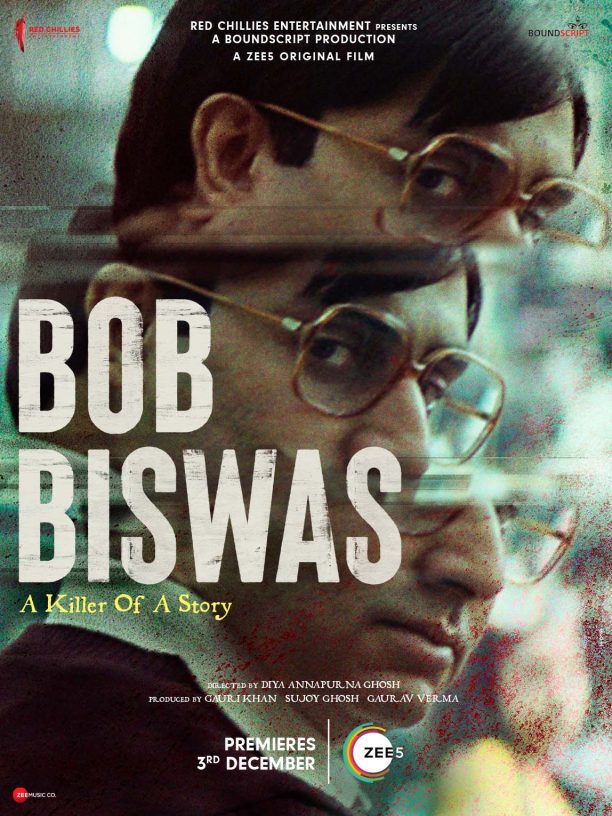 The trailer of Bob Biswas which features Abhishek Bachchan in the eponymous part of the coldblooded assassin, is intriguing and funny. The character of the coldblooded killer was first seen in the game-changing film Kahaani in 2012. Nothing that Sujoy Ghosh directed before or after could compare with Kahaani. The most stand-out character in Kahaani was the hired assassin Bob Biswas played by Saswata Chatterjee.
I remember speaking to Saswata after his character became a rage. We both agreed that Bob deserved a film of his own.
Here it is, though Saswata is no longer in it. Abhishek Bachchan steps into the deceptively nerdy role(just like Abhishek's last role of Harshad Mehta whose ticking mind no one could have anticipated) with aplomb, oily hair, trembling lips, befuddled expression and all. The joke about the ruthless killer , as revealed in the trailer,is that he cannot remember any of the multiple murders that he committed…Or is he only pretending?
Either way the major premise seems like a fun flip for the murder-thriller genre .Abhishek seems to have a ball with Bob Biswas's memory loss. Chitrangda Das(long time no see) looks rather comfortable as his wife with a secret smile suggesting she knows more than she is letting on.
It all seems rather funny in a very sad way. The Kolkata of Kahaani is recreated through yellow Ambassador taxis and Bengali accents so thick you can put a knife through it. Bob Biswas will stream on Zee5 from December 3. It is Abhishek's second transformative character in a row after Big Bull. Hopefully it will showcase his talent for assuming the common man's dormant aggression rather than only focusing on the adventures of an amnesiac assassin.
The film is directed by Sujoy Ghosh's daughter Diya. Another debutante Samara Tijori who is actor Deepak Tijori's daughter, plays Bob Biswas's daughter. This promises to be a murder mystery with more spice and satirical energy than we normally get to see in films about killers. This one doesn't take itself too seriously. It's okay to laugh about death specially when the one doing the killing doesn't remember his crime.