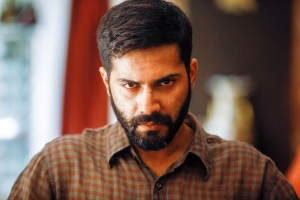 Badlapur clocks in an impressive Rs 7 Cr+ on opening Friday with solid growth in evening and night shows. Superlative word of mouth and reports with a great start to this spectacular film with brilliant songs.
The film had been one of the most awaited films of 2015. Both the critics and the industry people are talking about the unique plot of Badlapur and Varun Dhawan's transformation from a 'Student' to a 'Hero'. Sriram Raghavan's sheer excellence in cinema, has served a masterpiece that will be milestone in the genre of thrillers.
Varun Dhawan has outdone himself and given a brilliant performance, he has been receiving rave reviews and the film is said to do steady business over the weekend, with a massive jump in collection owing to the weekend crowd.
Varun Dhawan has essayed the role of Raghu, a dark and serious role for the very first time in his career. Nawazuddin Siddique plays a pivotal role in the film and his performance is commendable.
The music of the film has caught up massively and the audiences are going gaga over the tracks of the film. From the revengeful 'Jee Karda' to the soulful 'Jeena Jeena' every song in the movie adds to the impact of the film. Badlapur has brought back the audiences to the theaters and the film is said to end the dry spell at Bollywood box office, we can say that with this film a good year has begun for the film industry.
Badlapur is a revenge drama with a psychological twist, and all in all a complete package of a MUST GO WATCH FILM!! Catch Badlapur at a cinema near you.
Badlapur  produced by Dinesh Vijan of Maddock Films and Eros International is directed by Sriram Raghawan!