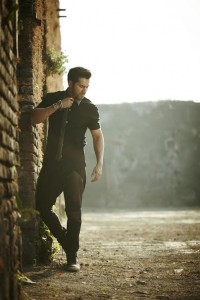 Varun Dhawan returns to UK cinema screens this month with the dark noir-drama Badlapur, releasing nationwide on20th February 2015 through Eros International.
Excited and nervous at the same time about his next project, the actor opened up to our Bollywood correspondent Sunny Malik and talked about the much-awaited film and much more…
How do you look back on last year?
It was amazing. I feel it has been a very long year too because it started with Main Tera Hero. It was my second film and I was really scared and nervous. Then going into a film like Humpty Sharma Ki Dulhania was different. I just feel a better connection with the audience now. I just don't want to let them down.
As you made your debut with Sidharth Malhotra and Alia Bhatt in 2012, there are always comparisons with the two regarding film choices, box office collections etc. How do you deal with that?
I just find it really silly that directors, producers and actors are compared. There is no reason to compare us because we all work in a very creative field. I don't feel it is correct to compare us to others. I am not really bothered when I am compared with someone else. I don't take it very seriously. What I take seriously is criticism towards my work. I hear that and it inspires me to do better.
Badlapur is a risky film for you…
Many people did say that. At the end of the day, I try to hear the audiences' voice. I signed Badlapur after my debut film Student Of The Year. After my first film released, there was a certain section of audiences that were saying that it was a children's film and that these actors have baby faces. I was told that I sound like a child. In a way, I took that criticism and heard what the audience wants. Badlapur is not your regular Hindi film. I can guarantee you that we have filmed things that you would not have seen in Hindi cinema before. We have been true to the film and the genre. Whether the film is good or bad, the audience has to decide that. We have not held up our punches back. We've gone for it.
There were reports that you were depressed while you were making the film…
Yes, I was to a certain degree. I was not clinically declared depressed but I was heading there. I was to a certain degree very sad. I don't  want to use the term 'depression' loosely because it is a serious illness. It definitely did affect my mental health. I was prescribed and did see a doctor for it as well. It took a toll on me. Maybe because I am young and I saw things I haven't seen before. Maybe that is why it hit me harder than it would someone of an older age.
Kissing scenes get a good share of media and audience attention. Do you believe that is why producers or directors include them in their films even if they are not needed?
I guess so. I wouldn't deny that this doesn't happen. I don't actually understand what the big deal is really. Film makers give the audience what they want. I feel that it is better if one doesn't make much noise about it whether it's the media, the actors or the film makers. Everyone is responsible. I am not going to point out one person. If you are in love, then kissing is a natural thing.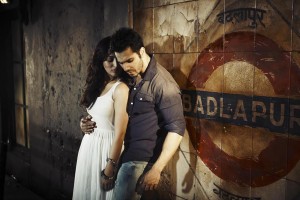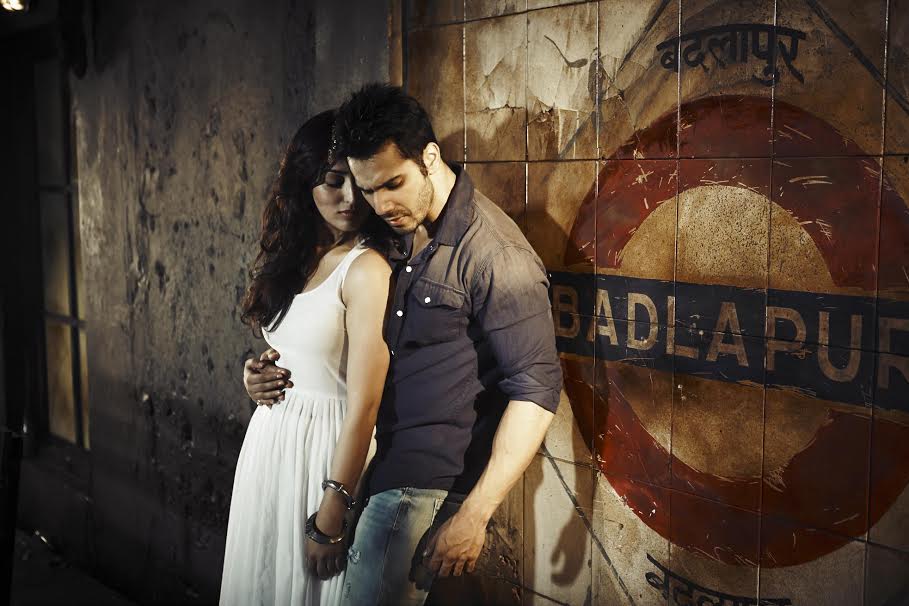 I remember you were quite shy when doing intimate scenes for Main Tera Hero because your father was directing the film…
Main Tera Hero was different ballgame because my Dad was directing it. It was also a comedy. Whereas Humpty Sharma Ki Dulhania was a love story and it was different. When it comes to Badlapur, it's been the most comfortable. There is a very huge emotional base between Yaami Gautam and my character because we play husband-wife on-screen. That is a very pure relationship. Yaami and I also struck a chord as actors. We both were very comfortable with each other. It was a lot of fun shooting with her. However, I don't know why it's a big deal that I kissed Divya Dutta in the film. We did the scene as actors and professionals. I hope the audiences don't just take away that from the film. I am sure they will not. I am confident but in a nervous way (laughs).
Dinesh Vijan, the producer of the film, is very involved in the music of his movies. What is your take on the music?
When we started the film, I told Dinesh that I hope the music is good because he is known for selecting good tracks. Dinesh told me that he will make sure that the soundtrack of Badlapur will be considered my best soundtrack yet. Jee Karda has been received really well. Atif Aslam's Jeena is a gem. There is also a track by Arijit Singh called Judaai, which I am excited about.  I am very happy.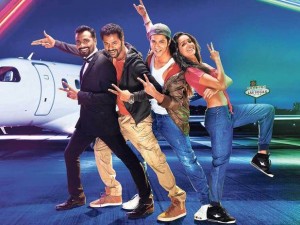 You also recently filmed in Las Vegas for ABCD2, which was your first outdoor shoot in the US. How was that experience for you?
We are working with an amazing crew along with many talented dancers from India who are in the film. We have become a group, a big family actually. Las Vegas as very good. My Mom joined me and we just had a really good time.
Recent rumours suggest that you are finally doing a movie with Parineeti Chopra…
That is, unfortunately, a rumour. I am currently only working on ABCD 2. Badlapur is up for release. I will also be starting my brother Rohit Dhawan's next directorial. That's about it at the moment. I also don't want to do too many films. I don't have dates to do more films at the moment. There were some news reports that I was doing about new eight or nine films. How is that even possible? I shoot one movie at a time. At least I try that. I am coming out with two movies a year and I believe that is pretty decent.
A version of this article was published in Asian Sunday Newspaper on 8th February 2015.