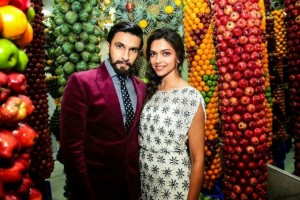 For last few days there have been rumors floating around the budget of 'Bajirao Mastani', which is being widely pitched as the costliest film ever to come out of Bollywood. In fact with a number as high as 210 crore being heard, it had seemed like Sanjay Leela Bhansali was indeed making his Ranveer Singh and Deepika Padukone as the biggest ever magnum opus.
As has turned out though, while Bhansali's vision is of course waiting to be realized and the film would indeed be the biggest ever in Indian cinema, the budget is nowhere close to the number floating around. In fact, it is less than half, what with 100 crore going into the production. While it was decided by powers-that-be to not compromise on the scale, setting and treatment of the film, the man who actually made it possible was the man himself, Sanjay Leela Bhansali. He decided to forego his salary and instead opted for a profit sharing mode, hence relieving the film of its many crores when it came to its making.
Confirms our source, "Yes, Eros – which is making the film with Bhansali – has worked out this deal with him. Due to this, the film is now reasonably priced at 100 crore. This isn't anything new between Eros and Bhansali though. It was a similar arrangement for their last outing together as well, 'Ram Leela', where Bhansali had not taken a salary and instead taken a share in profit. That had helped the film to be priced on a lower side at 60 crore, something that proved to be a win-win situation for when it entered the 100 crore club."
For the filmmaker who, just like Rohit Shetty, commands a staggering direction fee of Rs. 30 crore (apparently he was paid this amount by UTV for 'Guzaarish'), it is a good move indeed as the money can now be pumped into making the film bigger, hence only ensuring larger profits.
"This is a new working model and if the intent is right, can prove to be a goldmine for all involved," comments a trade expert.
Now will other directors follow suit as well? Well, we would know soon. But for now, Sanjay Leela Bhansali has at least made a start with 'Bajirao Mastani'.