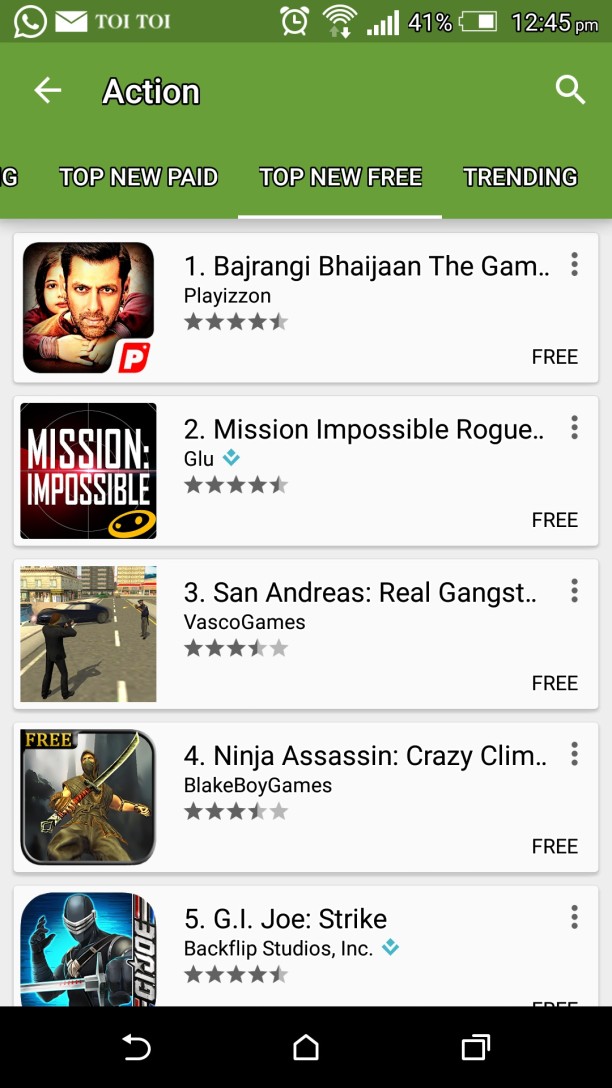 It's been two weeks since the release of Salman Khan's super hit film Bajrangi Bhaijaan and the hype does not seem to slow down. Bajrangi Bhaijaan – The Official Game which was launched on 13th July, 2015, is Number One on the list of Top New Free Games on Google Play Store. The game has surpassed others like Mission Impossible: Rogue Nation and San Andreas: Real Gangsters 3D – Google Play.
Bajrangi Bhaijaan – The Official Game by Salman Khan Films, entails saving a little girl and taking her home just like the story of the film. With an emotional connect, detailed locations, and smooth controls, it offers gamers and fans a chance to play Salman Khan and protect the child. The game has 30 levels with an objective to reach a destination after traversing complex terrains.
Bajrangi Bhaijaan has managed to capture audience attention with a heart-warming story and startling performances. The film has already broken box office records set by Dhoom 3 and is on its way to break PK's box office record as well! A family entertainer directed by Kabir Khan, produced by Salman Khan and Rockline Venkatesh Bajrangi Bhaijaan stars Salman Khan, Kareena Kapoor Khan and Nawazuddin Siddiqui in lead roles.
The film is distributed worldwide by Eros International. Bajrangi Bhaijaan released on July 17, 2015.