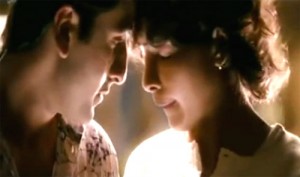 Anurag Basu's Barfi! has been chosen as India's official entry for the Oscars. This was announced by the Film Federation of India in Hyderabad on Saturday evening. "Barfi! has indeed been chosen as the country's official entry this year," FFI secretary general Suparn Sen told IANS.
The film, starring Ranbir Kapoor and Priyanka Chopra, tells the heartwarming tale about friendship and love between a deaf and mute boy and an autistic girl. The film has received unanimous praise from critics and public all over the world.
Managing Director of UTV, Siddharth Roy Kapur is estactic. "We are honoured that Barfi! has been selected to represent India as its official entry to the Academy Awards 2013. Barfi! is very close to the hearts of all of us at UTV, and it gives us great satisfaction that a film we have developed and nurtured from its inception has met with so much love from audiences and critics worldwide," Siddharth Roy Kapur, managing director – Studios, Disney UTV, said in a statement.
"An added source of pride is that this is the fourth UTV film in the last seven years to have been selected to represent India at the Academy awards; our earlier selections being Rang De Basanti (2006), Harishchandrachi Factory (2009) and Peepli Live (2010)," he added.
The innocent love story released last week and is still ruling many hearts.