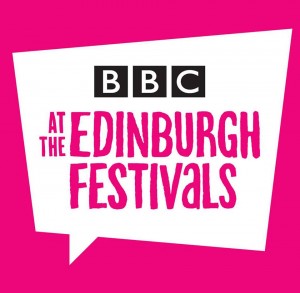 The BBC Asian Network will be broadcasting from the Edinburgh Festivals, one of the largest arts festival in the world, for the first time and will be taking to the airwaves for the week with breakfast favourite Tommy Sandhu at 6am from Monday 12th August.
BBC Asian Network is currently riding high, after recording record RAJAR figures. The station now reaches an average of 587,000 listeners a week.
The network has an exciting line-up of music and comedy throughout the week like internet phenomenon Humza Arshad AKA Humza Badman, Bhangra producers Tigerstyle and a big screen showing of hit Bollywood film Om Shanti Om to mark the 100 year anniversary of Indian cinema.
Editor, BBC Asian Network, Khaliq Meer is delighted to be visiting the Festival this year: "We have such a fantastic line-up at this year's Festival. It's a great opportunity to showcase the breadth and range of what the station has to offer."
Tommy's breakfast show will be the perfect start to each day's activities and the Asian Network team are keen to meet the audience both on and off air across the week.
In addition to the radio shows, the station will be hosting a music and comedy night on Monday 12th featuring Glaswegian Bhangra producers Tigerstyle in the Pink tent and comedians including Anil Desai, Romesh Ranganathan, Jeff Mirza, Tez Ilyas in the famous Blue tent.
On Tuesday 13th, the Asian Network is reaching further across the country by teaming up with local Glasgow station Awaaz FM, entertaining listeners with typical morning broadcasts from the Asian Network.
Asian Network at the Edinburgh Festivals – Potterrow
·Tommy Sandhu – breakfast show 12- 16th August 06:00 – 10:00
· Asian Network presents… – 12th August 19:00 – 23:30
· Bollywood Screening – 14th August 18:15 – 20:45
Keep up to speed with Festival developments:
§ BBC at the Edinburgh Festivals on Twitter (Twitter)
§ BBC at the Edinburgh Festivals on Facebook (Edinburgh Festivals)
§ BBC Comedy on Twitter (twitter.com)