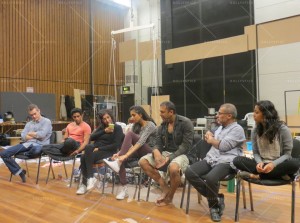 Published in 2012, Katherine Boo's Behind the Beautiful Forevers is an eye opening work of non-fiction.
The book describes Annawadi, a present day Mumbai slum located on Mumbai airport land, a hustling-bustling hub transporting an estimated 32, 221, 395 passengers (2013-2014).
The interconnectedness of the slum dwellers is explored.
This includes the life of Kalu, a homeless thief who is murdered, his death brushed away under the carpet as tuberculosis; Fatima, a one legged woman whose suicide weighs heavy on the slum dwellers and Abdul, a garbage picker who is one of the accused for Fatima's death.
These characters are soon to be brought to the London stage at the National Theatre in David Hare's new play based on Boo's prize winning book.
BollySpice attended an exclusive rehearsal and the sneak peek validates the upcoming stage production to be a powerful and emotive work of art.
It was striking to witness the actors instantly step into the skin of their respective characters and the indoor sports court transformed to a busy, fast paced, tension filled Indian slum.
In attendance were Play Director and future artistic director of the National Theatre London, Rufus Norris and some members of cast: Meera Syal, Anjana Vasan, Anjli Mohindra, Pal Aron, Shane Zaza and Vincent Ebrahim.
We bring you some highlights of the group questions and answers.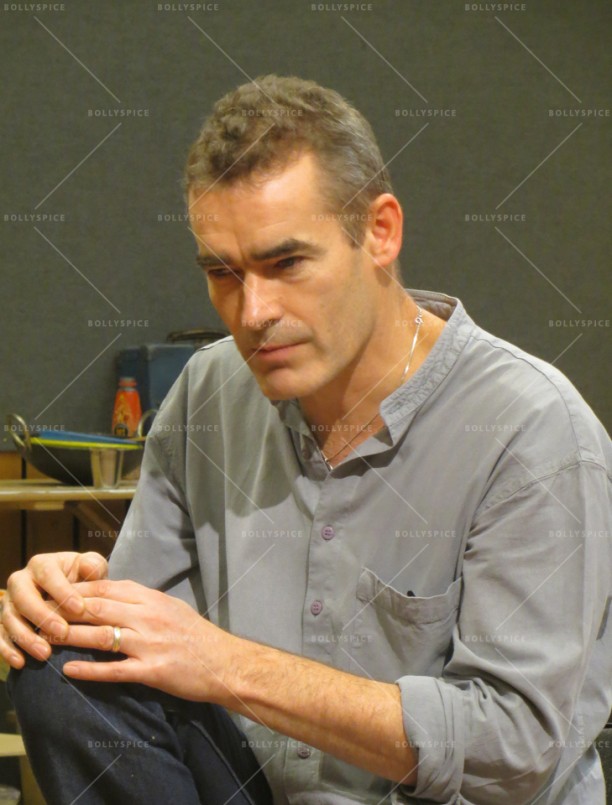 Rufus Norris described the human binding factor of the play as a main purpose behind the production:
The purpose of doing it is to reveal the degree to which these people in this situation have every strand of complexity in their lives that we have. It's just they're in very, very different situations. The ambition, the complications of family and neighbours and everything else – it's all going on. We are all part of the same global economy and all as complex as each other.
Actor Pal Aron pinpointed the determination to bring an authentic experience to the audience and to make the spirit of the slum come alive:
Between our cast, we have all been to Mumbai a few times- some of us have lived there and some of us have spent more time in Mumbai perhaps than in this country. So between us we are able to, in every rehearsal, to try and authenticate that. And anyone who comes to see the show will hopefully smell the smells and see the sights and be able to see the grit that we are trying to create on stage.
There is an incredible responsibility that we all feel. Because we are portraying a real story. Because we are portraying real people. I am speaking for myself here – I guess my first job as an actor is to try to be as honest and as faithful to the character I am playing and therefore to the story as a whole.
If some people are offended by what they see then personally I can only apologize for that – but I suspect they won't be. I suspect they will see a heart and a soul in each of the characters.
Pal Aron shared a personal memory and further emphasized the universality of love that we all feel and desire: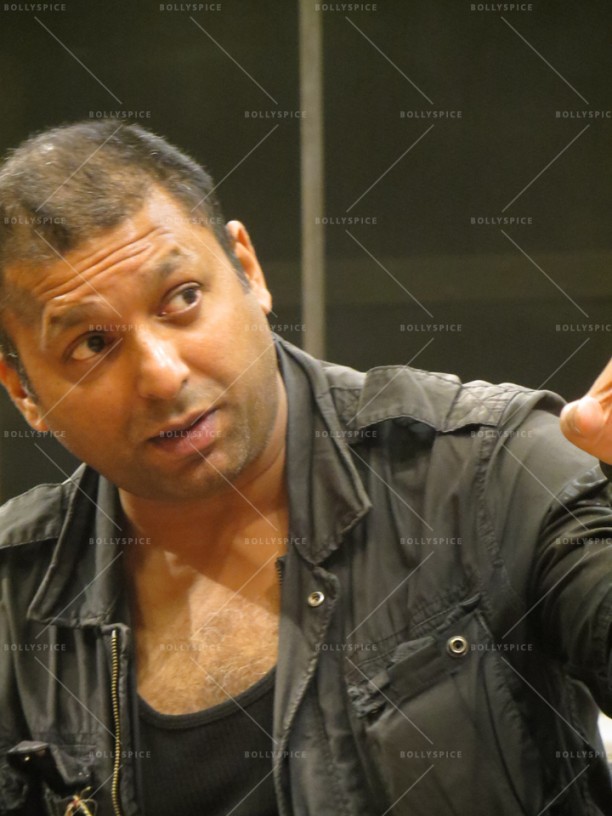 I have a memory actually. I went to Mumbai the second or third time in 2000. I wanted to see a Bollywood movie in Mumbai. I'd never done that and it was wonderful! It finished at around 4 in the morning. As I was going back to my hotel I walked through some slum lanes and I saw some people who were sleeping on the pavement, I saw street dwellers and they were families. I remember seeing a couple whose children were asleep.
They were both sharing a bowl of rice by candle light and having a bit of a giggle, having dinner after the kids had gone to sleep. And they looked content. They looked happy. They looked the way a family should look – a happy family who are all together. I remember telling this to my mum and she said: they are not beggars. They have pride. They take great pride in the work that they do. You will know the beggars because you will see them.
They were a family who I believe worked – there was a bit of cardboard and they had stuff underneath. I guess that was their trade. What I took from that for this play and I'm trying to feed in all the time is that actually the character that I play in the slum he's quite a proud man. He's very content with what he does. He sells clothes. He's very good at it. He makes a living. He's not a beggar- it's two very different worlds.
From the questions and answers as well as the rehearsal, it seems that the production will portray a world of victories and defeat, of being human, rather than victim.
This is important as perhaps slum dwellers are hazy stereotyped figures for some, devoid of personality and individuality.
Some questions provoked-
Does struggle define identity?
How much does struggle become a part of identity?
And a further loaded question, should it?
Behind the Beautiful Forevers will be playing from the 10th of November at the National Theatre, Southbank, London.
http://www.nationaltheatre.org.uk/shows/behind-the-beautiful-forevers