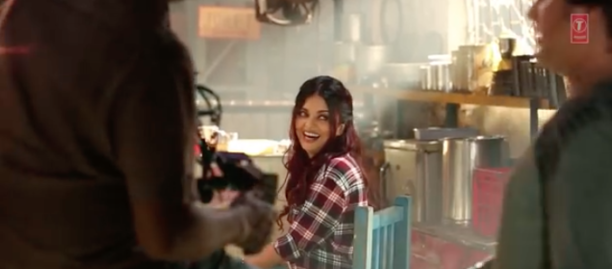 We have a very cool behind the scenes look into the filming of a song! Composed by Amit Trivedi and sung by Sunidhi Chauhan and Divya Kumar, 'Halka Halka' from Fanney Khan is a fan favorite and that is just when they first heard the track. However, once it came alive onscreen with the video, the song became even more popular and made fans even more eager to see the film!
First, lets take a look at the romantic track that features stars Aishwarya Rai Bachchan and Rajkummar Rao

Now have a look at what goes into the creation and video shoot for a Bollywood song. We have different looks, some simple shots that become amazing with the power of editing, we have dancing, with perhaps a glimpse of choreographer Frank Gaston Jr and more. One of the best things is that we also get to see some glimpses of the fun chemistry out of character and the scenes between Aishwarya and Rajkummar!
Starring Anil Kapoor, Aishwarya Rai Bachchan, Rajkummar Rao and introducing Pihu Sand, Fanney Khan, directed by Atul Manjrekar, hits theaters on August 3rd!