Set to release on September 30th Force starring John Abraham and Genelia D'Souza is a romantic – action film that revolves around Yashvardhan (John Abraham) who is a hard-headed senior narcotics officer who doesn't play by the book but always ensures that justice is served. He believes that the only way to eradicate crime is to give criminals the bullet – not hand cuffs. In the midst of his most dangerous and significant operation to crack down on India's drug cartels, Yashvardhan encounters a ruthless enemy who will stop at nothing until he gets his revenge for the damage done to his business by the narcotics team. He also meets the free-spirited Maya (Genelia D'Souza), whose love pushes him to make a choice between the life he already knows and the life he could have with her. Yashvardhan's decision to let happiness and normalcy into his life changes his life forever.
Have a look at this new poster!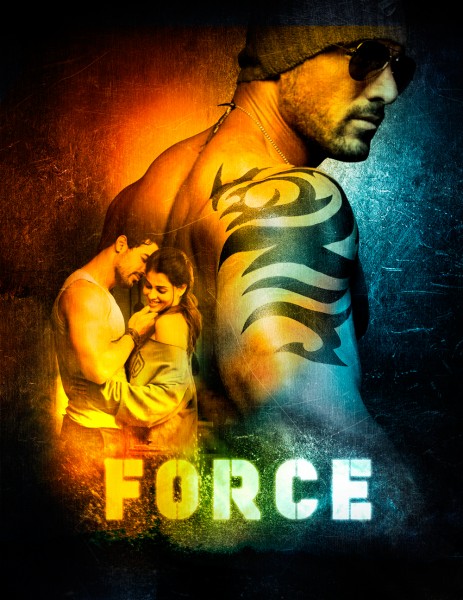 We usually bring you canned special videos of behind the scenes looks into films, but we got our hands on a some fun footage from the sets of the movie where a Shirtless John Abraham is chatting while waiting for shots and even says that the crew should all have to go shirtless the next day!
Check out the fun!
httpvh://www.youtube.com/watch?v=jj9Q2uXDa_0