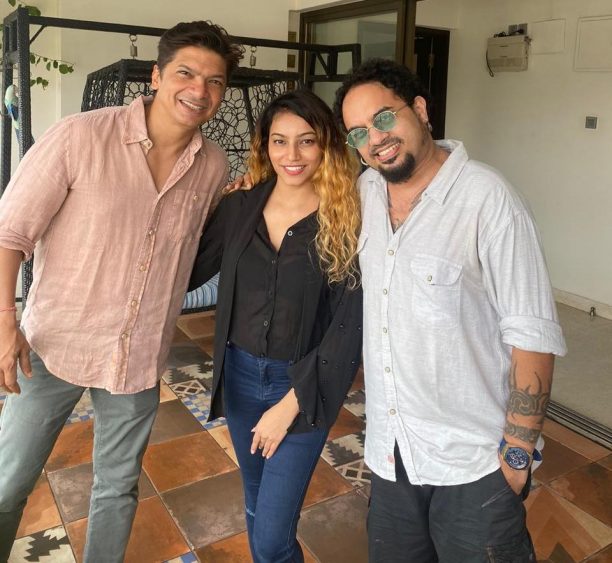 Directed by Tigmanshu Dhulia, Yaara, is a drama with a gripping storyline that revolves around the life of four friends. Set in Uttar Pradesh, it is an adaptation of a French film, A Gang Story.
Released on Zee5, Yaara stars Vidyut Jammwal, Amit Sadh, Vijay Varma, Kenny Basumatary who are infamous criminals who share a strong bond of friendship. Yaara also witnesses stellar performances from Shruti Hassan and Sanjay Mishra who play focal roles in the film.
For the music of the film, the director chose a special song, 'Har Dafaa' from composer Gourov Dasgupta. What is so incredible is Gourov composed this song over a decade ago!
First, check out the song!
In a very special interview Gourov Dasgupta, Shaan, and more takes us behind the song of 'Har Dafaa' from Yaara!
Gourov Dasgupta: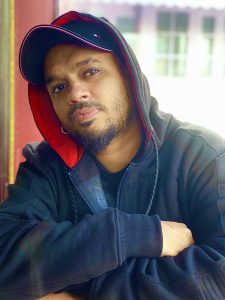 I know that you actually composed this song over 10 years ago, and know this is a special song to you, can you tell us why?
Yes, this song was composed by me more than a decade ago when I had just arrived in Mumbai, starry-eyed and utterly clueless about how Bollywood works. I personally feel that 'Har Dafaa' had something magical, a certain level of innocence and purity that has transcended the test of time and yet manages to touch hearts a decade later… Besides, it's one of my mom's favourite songs which makes it even more special…
Tell us about the inspiration then and how this track was composed?
Inspiration a decade ago mostly came from a zero balance, Parle g biscuits, Maggi noodles, Old Monk rum, and lots of heavy metal!!!
Did this track change any musically?
Yes, the track has been through quite a few transformations since it was conceived. We finally managed to lock the final production and the antara during the making of Yaara which again was about 5 years ago. I guess 'Har Dafaa' can be confidentially called a 'mature old wine'!
How has music changed since then?
Personally I've been through a whirlwind of change musically. Even the industry has been exposed to so many different genres and composers. A decade is a long time and so many stories and tunes have been etched. I honestly believe that I've only started making 'good' music since the time my daughter Vedika was born. Hopefully, you will hear them all very soon in the near future. Back in the day besides a few films like Dus Kahaniya, Summer of 2007, Knockout I was still figuring out the pulse of this massive industry – getting lost in the way many a times. Out of everything I've composed back in the day 'Har Dafaa' is probably one of my best compositions.
Why did you choose Shaan and Shruti to sing this track?
The question should be 'why shouldn't Shaan be chosen to sing any track'!! His voice completely breaks the clutter with 'Har Dafaa' and adds a timeless element which very few singers can do. Besides he's also my closest friend and family in this city. During Yaara we had a ball of a time co-writing and creating lots of material together.
As for Shruti Rane, I had first heard her when she did an immaculate cover of my single 'Akhiyan' with Sony Music. I was impressed by her amazing texture and when I was asked to add a female chant in 'Har Dafaa' she was Shaan and my immediate choice…
Why do you think it works for Yaara?
It works because the director Tigmanshu Dhulia and producer Sunir Khetarpal loved it from the word go. So many songs came and went but they stuck to this one and I know it has a special place in their hearts…I guess this song adds a certain emotion to the otherwise dark and gritty texture of the film.
What do you think is so special about this track today?
What's special is that a song I made a decade ago unknowingly still manages to sound so fresh and touch so many hearts even now -in a time where every new trend and sound becomes passé every second day, one couldn't have asked for more.
How excited are you that it is finally heard by the world?
I believe that every song has a destiny. It's like your little baby that you watch grow and finally step out into the world. 'Har Dafaa' definitely has taken longer than usual, but by seeing the amount of love its getting I know its been worth the wait!
Anything else you want to tell us about this track?
Well, this song actually boasts of two extremely talented lyricists: Prashant Ingole and Sunil Sirvaiya. Their contribution I feel is the most important aspect of this song.
What do you have coming up next?
Quite a few releases lined up the end of the year onwards. Will keep you posted. Do keep showering your love and support -that's what keeps me going!!

Sunil Sirvaiya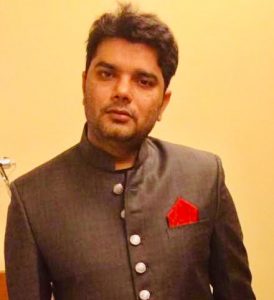 Tell us about writing the lyrics for 'Har Dafaa' from Yaara.
Well, firstly I want to thank Gourov Dasgupta, who called me and made me hear this amazing melody. I don't have enough words to describe how this tune left its impression on my heart and mind. I want to thank Shaan bhai for taking me into deeper emotions of this melody. Then I want to thank director Tigmanshu Dhulia and Sunir Khetrapal, Gourov, Shaan, Tigmanshu Dhulia, Roshin –  everyone was behind this song. Brainstorming for the right lyrics means deep, meaningful, easy to understand and perfect for the situation. You know how it works – finally, I came out with some lyrics suitable for the emotions of the characters. They all were very happy in the first hearing only. Writing for 'Har Dafaa' was a great experience for me. First time I was working with such talented music makers. 
What do you think makes the lyrics and music combine so well with this song?
I consider melody to be the first most important element within a song. In everyday language, this is the element we call 'the tune'. Then the 2nd most important, for elements of the film song is the situation. For example, at what point this song is going to sink into the film – accordingly, I write the lyrics. Similarly, for 'Har Dafaa', I got the super melodious tune and fantastic situation. It looks Gourov made this melody for this situation only and director Tigmanshu Dhulia chose it in the first hearing. Tune, lyrics, singing, and presentation all are in asymmetry. That's why it's working. 
Do you have favorite line or lines you wrote?
It's hard to choose one line as favourite from your own song, but I will go with the audience. It is pleasing as a lyricist that audiences quoting lyrics on social media. Most quoted lines from the song are… 
गर खुदा भी मिल जाए,
जन्नतें लेकर आए, 
तुझको चुनूँगा बा-खुदा… 
'gar khuda bhi mil jaye
Jannatein le kar aye
Tujhko chununga ba khuda
Even if I find God
and the heavens
I would still want you and just you alone.
Why do you feel it is perfect for Yaara?
Nuances of Yaara and its characters perfectly match with nuances of 'Har Dafaa'. I must add one thing here that the singers' Shruti Rane and especially Shaan has given his Midas touch to the melody which has created an atmosphere, which gives 'Har Dafaa' a classic feel. Aur Isi wajah se Mujhe lagta hai ki ye Gaana kai saalon tak log bade pyaar Se gaayeinge (this is the reason why people will remember and hum this tune for years to come). 
Shruti Rane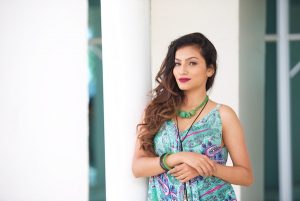 How was it to work with the team for this track?
Anyone who listens to the track for the first time is ought to fall in love with the melody. And I guess the same happened with me when Gourov played me the song. Shaan and Gourov both guided me through tout and extracted the best out of me. I am really grateful to Gourov for making me a part of this extremely beautiful song. This song is even more special and memorable to me because this happened during the lockdown when everything had come to a standstill. It is the most beautiful thing that happened during that depressing period. I couldn't have asked for anything more.
Tell us about how you prepare before going into the recording booth.
Well, everybody get jitters and in order to overcome that one just needs to be prepared well and gives your best. I take plenty of rest before a recording and keep myself hydrated. I try to relax once I'm behind the mic and just have fun!
What did you want to convey and what is important for you to do to make sure the vocal is perfect, especially with this song?
It was important for me to maintain the essence of the song. Although it is a small part, it is a pretty crucial and significant part of the song. I needed my vocals to blend into the ether of the song. Especially when it's Shaan, who you have to sing with, I had to make sure my voice complemented his.
How was it to sing with Shaan?
Honestly, I have never come across a singer of such caliber and at the same time who is so humble, down-to-earth, and always has that warm comforting smile throughout his face. I have had the pleasure to perform live with him in several shows before 'Har Dafaa' happened. Needless to say, his voice and his charm have done wonders to the song. It was an honor for me to do this playback with him.
What do you love about the song?
In my personal opinion, I haven't come across a soulful melody since Covid has happened. So the fact that this song comes as a breath of fresh air, is what I love the most about this song. I think this song is a timeless melody and will be in the hearts of people in years to come.
Shaan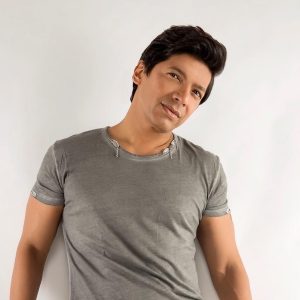 As a singer, what is your process to prepare for a song?
I've never had a procedure towards preparing for a song. As I keep singing the song I get immersed in it. I align myself with the energy of the song, the lyrics, the melody, the rhythm. It's all a very natural process.
What is important for you when you go to sing in the recording booth?
To get comfortable with the song. While I sing, I'm generally imagining myself in a location and situation related to the song.
What was important for you to convey in 'Har Dafaa'?
A certain purity and innocence that the lyrics have and since the melody is very fluid I wanted to sing it with effortlessness. I simply wanted to convey the song without creating vocal obstruction or distraction.
I read that you also wrote the music, can you tell us about the process.
I pitched in with the tune in the aantra, but honestly, I had very little to contribute with the writing. It's Gourov all the way.
How is it working with Gourov?
I maintain Gourov is one of the finest composers I have worked with. Though he's a rocker boy at heart, he's very comfortable creating music in any genre, stating original and creating a soul connect through the songwriting. I enjoy jamming with him. It's all fun and no work. Yet we end up with some great songs. 
Are you excited to have the world hear this song within Yaara?
Yes. I am very excited.
What to you makes this song so special?
The wait:))) 'Har Dafa was created almost 12 years ago by Gourov. Then was selected and commissioned by Tigmanshu Dhulia almost 6 years ago. But the fact that the song didn't lose its sheen even today, already proves it will stand the test of time. It has already.
There is also an unplugged version that must be heard!