For admirers of films with prominent female roles, 2011 has certainly not been the best year for quality or choice. Actors have ruled the screen with substantial hero films like Ra. One, Ready and in the case of Zindagi Na Milegi Dobara, three major hero roles. The silence from the actresses corner has been so much that we at BollySpice have decided to bring the countdown from our usual ten down to five to adequately represent the performances throughout the year. Though it was quiet on the leading lady front in terms of roles, these five ladies gave performances that had to be singled out. See who impressed us in 2011!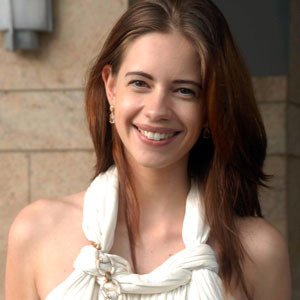 5. Kalki Koechlin
Kalki Koechlin may be a surprise and unconventional addition to the list for some readers, but in 2011 she managed to pull off strong performances without the super celebrity tag that some of her contemporaries hold. She had quite a year with four different films, and in each she portrayed a completely different character. 2011 started off with Shaitan and her performance as Amy in the off-beat film was given great reviews. She then held her own against the boys of Zindagi Na Milegi Dobara as the uptight Natasha. We also saw her starring opposite Prateik in the comedy My Friend Pinto. However, it was her outstanding performance in That Girl in Yellow Boots, which is one of the main reasons she is on our list. Our reviewer Katherine Matthews said of her performance in the film, "Her Ruth is layered, resourceful and determined, yet naive and vulnerable at her core, and Koechlin brings force and a luminous grace to her portrayal."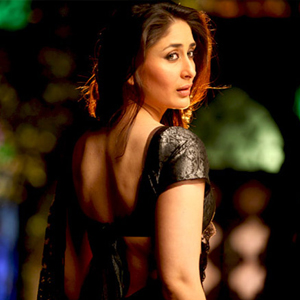 4. Kareena Kapoor
The star had a very busy year in 2011. She had two releases with Bodyguard and Ra. One, both of which were smash hits at the box office. Both characters, while central to the story, were sidelined somewhat in the more hero-driven films starring Salman Khan and Shah Rukh Khan respectively. While not really a big stretch for the actress, Kareena, portrayed both characters with effortless ease, energy and that indefinable screen presence that she has. We cannot wait to see her next year in the purely actress backed role of Heroine. We have a feeling she will be moving up our list for her performance in that film!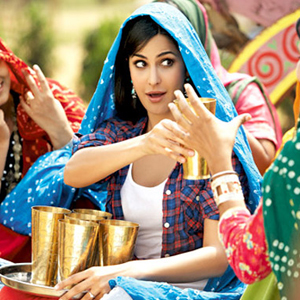 3. Katrina Kaif
Her star power increased quite a bit in 2011 with great performances in Mere Brother Ki Dulhan and Zindagi Na Milegi Dobara. In both films, Katrina had a new vibe and edge, which was fabulous. In Zindagi Na Milegi Dobara, Katrina as Laila was only a small part of the film but you remember her and her performance. As our review said, "she brought a breath of fresh air to the screen". One of the main reasons she shines in the film is the fabulous connection Katrina had in her scenes with Hrithik. We all are really looking forward to seeing them starring opposite each other in a very romantic film soon. Her major release of 2011 was the comedy Mere Brother Ki Dulhan opposite Imran Khan and Ali Zafar. Kat rocked it as Dimple and played the character with great zest, fun and also a very cool edge. With both performances Katrina looked more at home in front of the camera and let herself fall into the characters so we lost Katrina and just saw Dimple and Laila. 2012 looks to be a good year again with films opposite Salman Khan, Aamir Khan and Yash Chopra's next with Shah Rukh Khan! We are excited to see what she brings us next.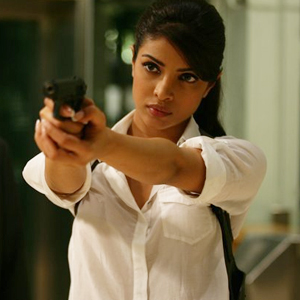 2. Priyanka Chopra
Priyanka Chopra has enjoyed top positions in previous BollySpice lists, but for 2011 she finds herself in second place. Although 7 Khoon Maaf did not fare so well at the cinema complexes, it received great critical acclaim, with Priyanka being singled out for her honest performance. While working heavily for her next project, Priyanka found time to make a special appearance in the most expensive film and blockbuster hit Ra.One. She ended the year with a bang with Don 2 reprising her role as Roma. Her chemistry with Shah Rukh Khan once again blazed on screen and if there is a Don 3, we know we will be there to see what happens next. With roles in the highly anticipated films, Barfee and Agneepath we can certainly expect to see Priyanka on this list for next year.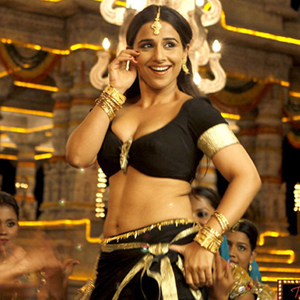 1. Vidya Balan
Vidya takes the number one spot on the BollySpice list of Best Actress and none is more deserving. For some time Vidya has been loved for her honest and brave performances but has always considered herself distant from the race for the Bollyqueen crown. 2011 certainly started as the year of the Balan and finished in the same manner. After strong performances in Paa (2009) and Ishqiya (2010), it was unclear how Vidya would top her performances in 2011, but she silenced her critics as Sabrina Lall in No One Killed Jessica. BollySpice reviewer Steven Baker noted that Balan "fills the screen with fragility and a quiet emptiness" allowing the audience to follow her emotional journey from a "wounded sister" to a vocal citizen fighting for justice. She then went in a total opposite direction for the next film and took on the glamour of 80s Indian cinema forThe Dirty Picture. Like her character says in The Dirty Picture, only three things work in this business being entertainment, entertainment and entertainment and that is certainly what her character Silk offered fans. Reviewer Prateeksha Khot said that Silk is "the most courageous and outrageous character any actress has probably ever played, Vidya reinforces the fact that Ishqiya, Paa and No One Killed Jessica are not flukes." With so many faces to one character, Vidya makes each as convincing and emotional as the last, reminding her audiences why she is an actor and not just a star. Vidya may take the top spot on this list but it is clear that this won't be her only award for her films in 2011. Let's hope that Vidya can lead the way for more female centric roles to take centre stage.
Special Mentions:
Rani Mukherjee shocked all her fans and critics as journalist Meera Gaity in No One Killed Jessica. Although her performance was memorable throughout the year it was not enough to secure a place on the list. We wish Rani would do more films and are looking forward to Talaash with Aamir and Kareena.
Anushka Sharma enjoyed a fantastic end to 2010 with an award winning performance in Band Baaja Baaraat. That enjoyment continued into 2011 with a respected performance in Patiala House. She then finished the year with Ladies Vs Ricky Bahl but was out shone by her costars. Hopefully next year we will see her shine even more!
Bollywood is one of the busiest films industries in the world and it is only possible to review what has happened at the end of the year. Sadly when we look back on the list of works from our most loved actresses the list is short and rather disappointing. You could be forgiven for believing that 2011 was the year of the actors but with a few female centric films doing well and more coming in 2012 we prefer to look upon the year as the beginning of the rise of the female lead cinema.
With contributions by Stacey Yount