Jodis can often be the make or break of a given movie. This year has seen the comeback of some pairings cinema is already familiar with and it's also given birth to some fresh twosomes. Let's take a trip down memory lane and take a look at the jodis that we loved, the ones we didn't quite enjoy and also those that made their own category in between the two extremes.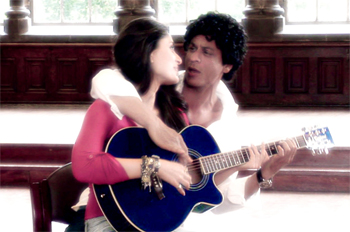 Shah Rukh Khan & Kareena Kapoor (Ra.One)
Ra.One, quite simply, made this duo look like they were sharing screen space with one another for the very first time. In the movie, the two looked hugely comfortable in their characters' skins and this, in turn, made them look perfect with each other.
Verdict – HOT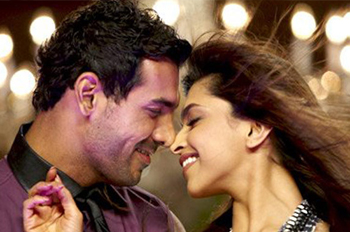 John Abraham & Deepika Padukone (Desi Boyz)
It is very rare that two actors who are individually so appreciated for their looks to come together and receive the same appreciation as a couple. It is the same story with John and Deepika who were seen in Desi Boyz recently. They make our list because we feel they make an interesting jodi but one that may take a while to grow on people. Let's hope they are given the chance to work together again in a different kind of movie, in which we fall in love with them instantly.
Verdict – UNDECIDED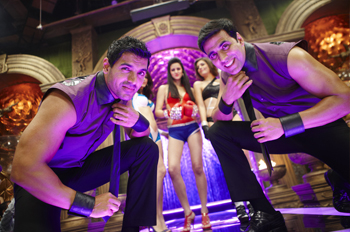 Akshay Kumar & John Abraham (Desi Boyz)
With the second offering this duo has been seen in together, they have cemented their place in our list. Desi Boyz showcased their chemistry in a way which resonates. If a perfect male friendship needs to be portrayed on screen, Akki and John are the men for it!
Verdict – HOT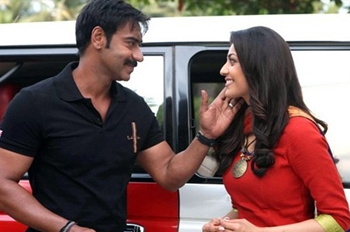 Ajay Devgan & Kajal Agarwal (Singham)
Ajay's performance in Singham got rave reviews from many portals but it's a pity the same couldn't be said for his chemistry and pairing with his co-star, Kajal. This jodi couldn't have been more "thanda" (cold) if they tried. Whether this was because of the unnecessary romance angle or simply because the two didn't seem to visually suit each other, this twosome most definitely gets a thumbs down.
Verdict – NOT HOT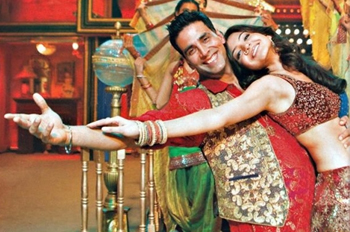 Akshay Kumar & Anushka Sharma (Patiala House)
In a movie that both stood out individually, Akshay and Anushka complimented each other a little too well. Anushka's rendition of a bubbly girl who helps Akshay's character come out of his shell is commendable and, together, this twosome made the overall message of the film that much more effective. We want more of these two please!
Verdict – HOT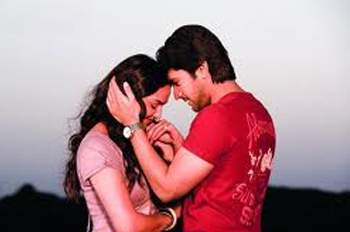 Arjan Bajwa & Esha Deol (Tell Me O Khudah)
In a film which centred on Esha's character, it was inevitable that Arjan's presence in the movie wouldn't be prominent. However, if the two shared a sparkling chemistry they would have left the audience with the same magic that the movie had initially promised. Unfortunately, Arjan and Esha just weren't matched and on-screen this jodi just didn't cut it.
Verdict – NOT HOT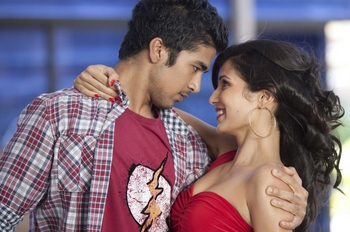 Saqib Saleem & Saba Azad (Mujhse Fraaandship Karoge)
This jodi saw both parties in a debut in Mujhse Fraandship Karoge and what a debut it was! Both Saqib and Saba (who play Vishal and Preity) seem to fit together like a hand to a glove. Their USP comes in Saba's outstandingly confident performance and Saqib's oodles of charm that goes hand in hand with his character. We look forward to the two coming together again somewhere…somehow.
Verdict – HOT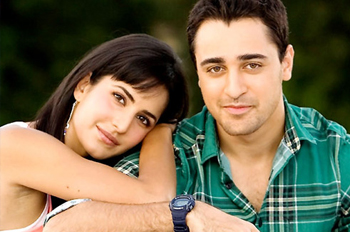 Imran Khan & Katrina Kaif (Mere Brother Ki Dulhan)
On paper, this duo – it can be argued – would create the kind of freshness needed with a film like Mere Brother Ki Dulhan. However, unfortunately, the two didn't achieve this milestone even though the movie itself faired well. In what can be described as sibling-chemistry, the two seemed to clash in appearance somewhat. This uncanny similarity was a huge let down and we just can't say something was there when it clearly wasn't.
Verdict – NOT HOT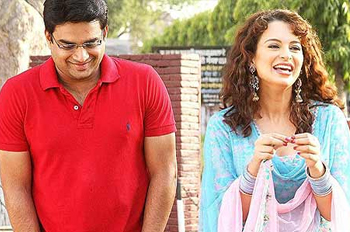 Madhavan & Kangna Ranaut (Tanu Weds Manu)
Theirs is perhaps, at first glance, the most unlikely pairing on our best jodi list. The two, who came together for the first time in Tanu Weds Manu, can only be described as imperfectly fine. With Kangna's exuberant character and Madhavan's performance as a sombre individual, the two don't fit the norm as a pair. What makes them great to watch on screen together is this very flaw. If you don't believe it then watch the film for yourself and you'll see!
Verdict – HOT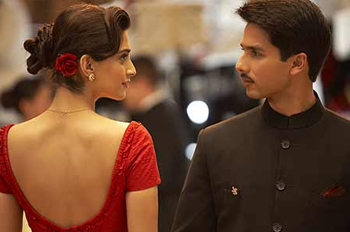 Shahid Kapoor & Sonam Kapoor (Mausam)
The peculiarity of Shahid-Sonam could be seen as one of the let-downs of Mausam. This couple, who is visually a mismatch, did nothing to convince the audiences that their pairing was indeed right for a love story to span all different seasons. A tall, leggy, beautiful actress meets a chocolate-boy with a cheeky smile… it even sounds odd in description! Either way, their jodi wasn't quite strong enough to survive their first movie together without criticism but there were some who loved this fresh new twosome.
Verdict – UNDECIDED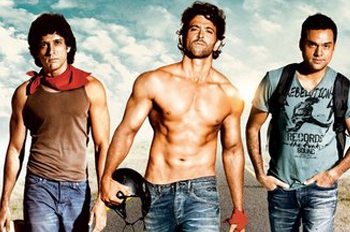 Farhan Akhtar, Hrithik Roshan & Abhay Deol (Zindagi Na Milegi Dobara)
Although jodis usually come in twos, this trio simply could not be omitted from this list. In a movie that had such universal appeal, the casting of the correct actors in the three male lead roles couldn't have taken more importance than it did. It has to be said that this team of three were so great on-screen together that it makes it difficult to remember much else about the movie. Farhan's intelligent humour, Hrithik's devilish good looks (and aloofness in character) and Abhay's undecisiveness. All of this rolls up into just one thing: excellence.
Verdict – HOT
2011 certainly gave us a variety of pairings and we're sure 2012 will do the same. Bring it on!