Films impress, stars impress and even songs impress however, what is particularly rare is when one mere scene strikes you. We at BollySpice found ourselves drawn to a variety of scenes from the releases of the year. There are dramatic scenes we loved, a well scripted comic sequence we couldn't stop laughing at and various simple scenes of magical moments that stayed with us long after we exited the cinema hall. Here are ten of the cinematic moments from 2012 that we take away with us into the new year.
10. The "Maa" scene in Bol Bachchan:
Now this one was genuinely funny. The whole scene where Abhishek presents three mothers in front of Ajay and explains how they are different from each other is one of the most hilarious sequences this year. One of those rare moments when Abhishek is down right terrific! Ajay's perplexed reaction as accepts each of Abhishek's definitions with conviction is what makes this scene even more brilliant. Asrani, Neeraj Vora and Archana Puran Singh make the the even more unforgettable. A brilliantly scripted scene by Rohit Shetty however, it's Sajid-Farhad's dialogues that truly shine.
9. Talaash Climax: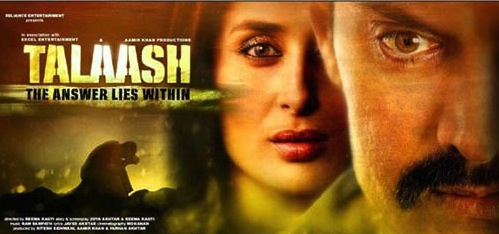 No doubt the Talaash climax sequence is one of the most brilliantly shot sequences of recent times. It is not only the unraveling of mystery that shocks you but also the methodology utilized in the revelation. Reema Kagti shoots the last parts with such zeal and clarity that all clues to the mystery that were spread throughout the film begin to join into a thread and you are left amazed at how much was before your eyes all this time. The background score is haunting in a strange sense and the performances of Aamir Khan and Kareena Kapoor is terrific to say the least.
8. Tram stopping scene: Ek Tha Tiger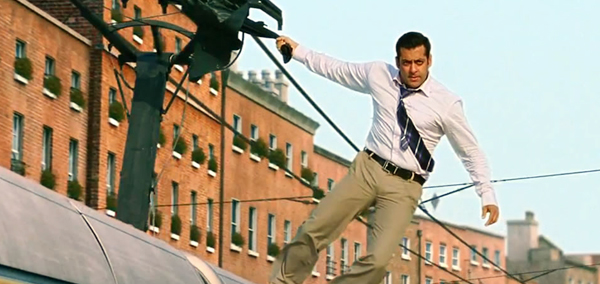 If there is anyone who could devastate half of Dublin and get away with it in style it is Salman Khan. In his demi-God mode he not only bashes the goons to a pulp, but also creates a scene where impossible is nothing. Riding a tram in middle of Dublin and pulling off the electrical conductor with a coat to stop the train was an act that surely sent the adrenaline spike to the zenith. The scene brought out the essence of masala, albeit in a more refined manner since we were watching a Kabir Khan film after all.  It was the then suave putting back on of the coat by Khan and walking carelessly on the Tiger Theme (courtesy of Sohail Khan) after pulling of an antic of this magnitude that sealed the deal for the audience.
7. Confrontation with God – Jab Tak Hai Jaan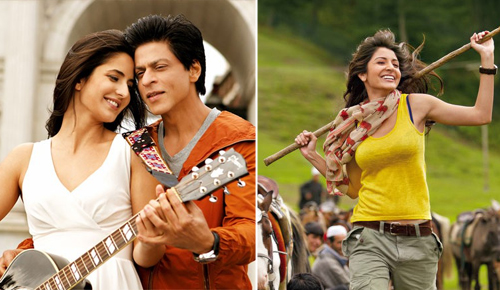 Shah Rukh Khan delivers a stellar in his confrontation with God when he challenges God to a bet on his life where Samar (his character) will test himself against death every moment of his life. The whole atmosphere stands apart for its ethereal depiction about the conviction of a man in love. It is a prelude to an eternal wait that a man would happily endure in hope to one day reunite with his love or else perish challenging the destiny that separates them. The Late Mr. Chopra's leaves us with an iconic scene about the pagalpan that true idealistic love should be like as his lead character vows to fight destiny jab tak hai jaan.
6. Marriage Scene in Vicky Donor: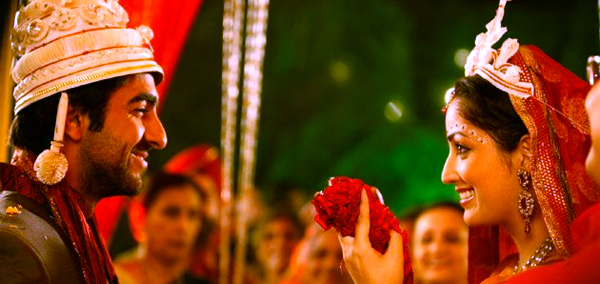 There never was a confluence of emotions and culture better than this one. It evoked natural essence of a marriage without going overboard like the usual representation of marriage in our films. The feel was simple yet enthralling. Punjabis met Bengalis and then there was an event to be remembered where slowly both families get comfortable with each other. Before they know it they imbibe in each other's sense of humor and disposition amicably. Truly, an elegantly filmed scene where aesthetics of marriage were kept so conspicuous, a rarity for a house of cinema that is all about the big fat Indian wedding!
5. Ishqzaade Climax: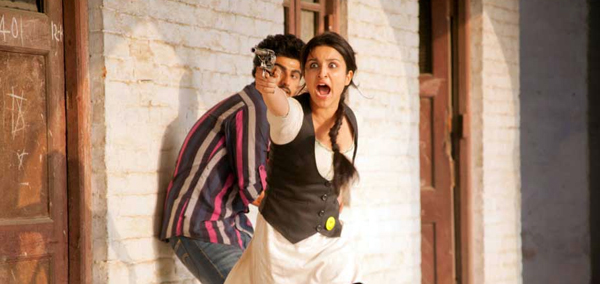 Zoya and Parma are not only the representatives of two different religions but also belong to two different character worlds. The climax signifies the uniting of both their worlds as the two families become one to do one thing and one thing only, kill their own children. When the two witness this union they'd decide that a life ending from the hand's of a loved one is better then an end that comes from the brutal butchering by those they once thought were their own. They not only challenge the existing divide in our society but also send out an emphatic message where they would embrace death happily rather than the orthodox values of a society that is highly non-tolerant. A well-thought out scene with some incredible performances from the debutante Arjun Kapoor and one film old-Parineeti!
4. Hrithik Roshan-Rishi Kapoor fight: Agneepath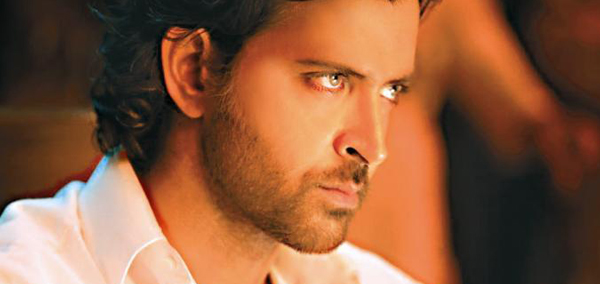 Now this one was a great scene! The ideologies at loggerheads, raw power on display and two actors totally immersed in their roles fighting it out not only to create a canvas where unadulterated emotions are on display but also to re-affirm that it was just not a fight but beyond that. The background score elevates the scene to a totally new level where the clash rises above mere display of power and guts, it attains a level of a philosophical debate where ideologies become the quintessential device to the eternal question of life and its purpose. Take a bow Rishi Kapoor and Hrithik Roshan.
3. Barfi! Various scenes, especially the last 20 minutes.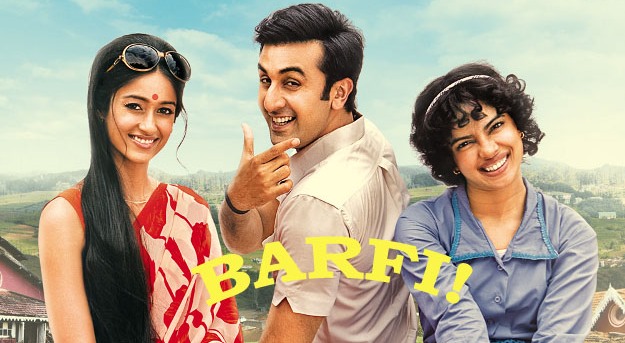 The reason why we opt to choose more than one scene of Barfi's rather than singling out one particular scenes is because the whole film, although marred with issues of plagiarism, has certainly been shot with some absolute purity in conviction. More importantly the thoughts put behind each one of them comes out in a beautiful manner. Barfi and Jhilmil are what we call aberrations in our impure world, in other words, they are innocent, somewhere in feelings and deeds and that is what Basu brings out beautifully. He allows the characters to put on display vivid emotions against a great musical score. Ranbir steals the show throughout with Priyanka being in top form. The last 20 minutes or so we witness the most spectacularly shot scenes this year where again human emotion takes the centre-stage and the heart is opened up to the strange yet beautiful feelings around us. There's the fearful moment when we don't know if Shruti will tell Barfi that Jhilmil is indeed in that building and then comes the epilogue of Jhilmi and Barfi's story that ensure you leave the cinema hall in unexplainable tears.
2. OMG:Oh My God Climax: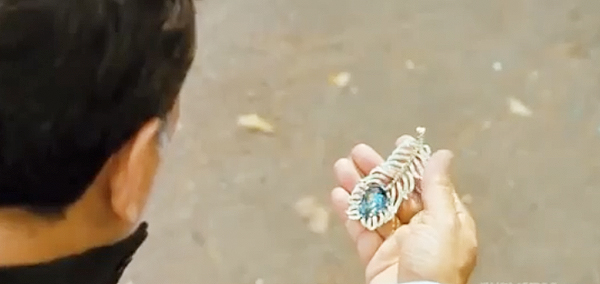 This Umesh Shukla film celebrates religion as the desire of a human being to attain godliness. It does not believe in deification of our beliefs. It goes beyond the simple definitions of beliefs and strongly hammers our orthodox mindset. The last scenes where Kanjibhai throws away the symbol of deification of Lord Krishna, becomes the most important social message this year. It emphatically opposes the essence of religion as a fanatical tool but emphasizes upon the importance of it as a tool of faith to improve upon our infirmities. Paresh Rawal is pitch perfect. In this "suing" of God story, what wins actually is the original and truest definition of religion.
1. Kahaani Climax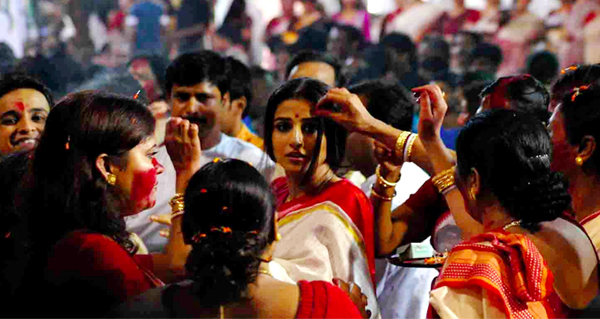 The scene that tops our list is not only an iconic scene for Indian cinema in its history and for the year 2012, but in fact entire film marks a turning point in Indian cinema. A solo heroine film fetches never before seen numbers at the box office with an underdog of a director. Who knew! Praises for the film aside the climax of Kahaani wherein Vidya Bagchi's motive and actual kahaani is finally revealed as one of the most aweinspiring moments of cinema. In that moment you realize why a cinematic journey is so magical. The director draws you into the innocent and harmless world of Vidya and the her search in the beautiful city of Kolkatta only to lead to a dynamic climax that portrays anything but innocence. If the suspense element didn't make this scene worth a space in this list then the way in which it is shot definitely did. Kolkata city is enveloped in ecstasy on the night of Durga puja. A dark night in which the only colors to remain is the white and red from the pujo sarees. The intended or un-intended symbolism as Vidya's agenda is finally revealed at the forefront of Durga Puja is perhaps one of the most powerful scenes of recent times. Kahaani was not only a film that impressed us as a whole but in fact every moment in the film is a moment of cinematic genius to be celebrated with the climax being the highlight of it all.
And with that we call it a year! We hope you agree with our favourite cinematic moments and if not then feel free to comment away below about which scene stole the show for you in the year gone by.