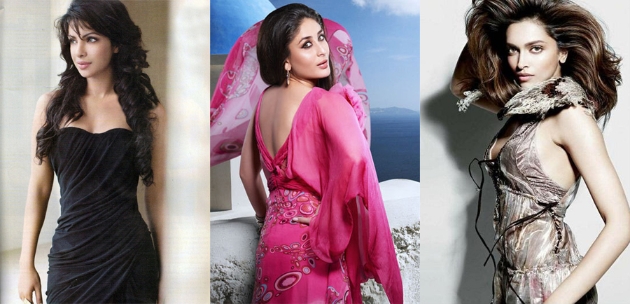 Sanjay Leela Bhansali is having one hell of a difficult time finding his Gujrati Juliet for his adaptation of Shakespeare's Romeo and Juliet titled Ram Leela. While Ranveer Singh is confirmed for the role of Ram, the role of Leela is having much too much trouble being filled.
The rumour mill is a buzz with various stories on who would play the part. Kareena Kapoor is said to be the first to have been approached for the film, however when news of her pending wedding came SLB decided that perhaps a 'married' leading lady is not what he envisioned for his project. This naturally struck off a large controversy.
Later Priyanka Chopra was auditioned for the role, however she didn't quite fit into the picture SLB has etched for Leela. Most recently the buzz was that Deepika Padukone may just have been finalised for the role after making some adjustments to her calendar for dates. But wait the name game doesn't end there! With news of Bebo's wedding being postponed it's likely that SLB has gone back to his initial choice.
Details of the project are sketchy at best however one thing is for sure is that SLB's casting woes never seem to end! Bajirao Mastani never took off because of similar casting issues and when he didn't get the cast of his choice he decided to abandon the project itself rather than settle for a 'plan B' cast.
However, Ranveer has started his workshop on the project already so therefore, thankfully, no such fate awaits Ram Leela. BollySpice promises to bring you official confirmation on Bhansali's Leela as soon as we hear who it is!